There's a New Generation for Desktop Virtualization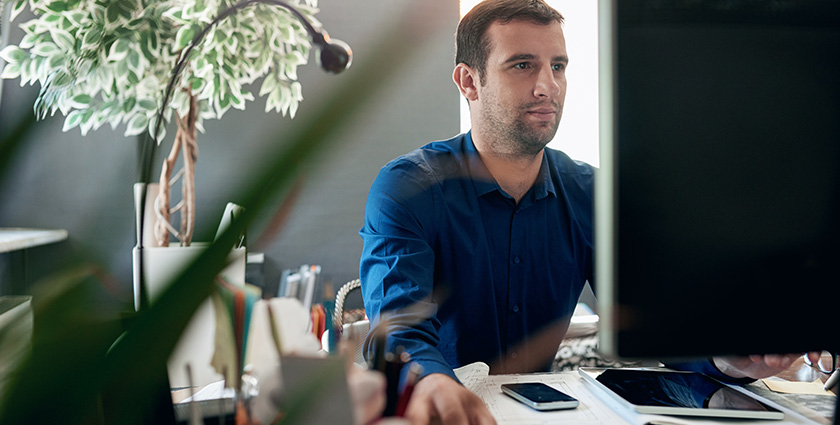 Tags: Cloud, Large Business and Government, White Paper, Working Remotely, DaaS
Five years ago Desktop as a Service (DaaS), which enabled our increasingly mobile workforce to access their desktops from the connected device of their choice, was causing a stir in the business world. Today the next generation of DaaS, Workspace as a Service (WaaS), takes the desktop virtualization concept one giant leap forward.
WaaS is a total turnkey solution that leverages the cloud, enabling access to applications, email, data, files and your company network from any connected device including laptops, tablets, smartphones and thin clients. WaaS also includes security, data backup and storage, application management features and more. Think of DaaS as the shell of a house while WaaS is the complete solution including the house and all of its furnishings.
With WaaS, information technology administrators can quickly provision workspaces in the cloud that meet each employee's unique requirements. Rather than building a laptop or computer for every employee, which takes time as it requires customizing, upgrading or replacing hardware to meet individual requirements, WaaS offers access to pre-licensed software in a simple app store menu where employee roles can be defined for even faster provisioning. For example, your marketing team's profile might include access to Microsoft 365 and the Adobe Creative Suite. Employee workspaces can be fully provisioned in a matter of minutes, not hours or days.
The biggest benefit of WaaS for a smaller business may be that it simplifies the IT provisioning process, allowing business owners to spend more of their valuable time and resources on their core business and less on the often costly and complex job of selecting, purchasing, installing and supporting IT functions.
Because WaaS leverages the cloud, it requires minimal random access memory (RAM) and hard-drive space, which translates to lowered costs and longer life for employee hardware. Companies can opt to deploy less expensive computers and lower their capital expense.
In addition, WaaS can eliminate costs related to managing IT infrastructure, such as cooling, storage, security and rent. With price points in the industry starting well under $100 per employee per month for everything including software, storage, security and backup, WaaS makes leading technology more affordable and accessible to small and medium businesses that might lack the capital to spend on IT systems, licenses and infrastructure.
Today the cloud is accessible, affordable and more secure than ever, and the advantages are abundant. For most businesses it's not a matter of whether they will move to the cloud, but when they will make the move. As you consider moving to a WaaS solution for your business, think about the costs and complexity of your current and future IT needs and how any resources and cost savings might be repurposed toward strengthening your core business.
Filifotu Vaai is director of product strategy at Hawaiian Telcom. Reach her at filifotu.vaai@hawaiiantel.com.
© Honolulu Star-Advertiser
Share this article: