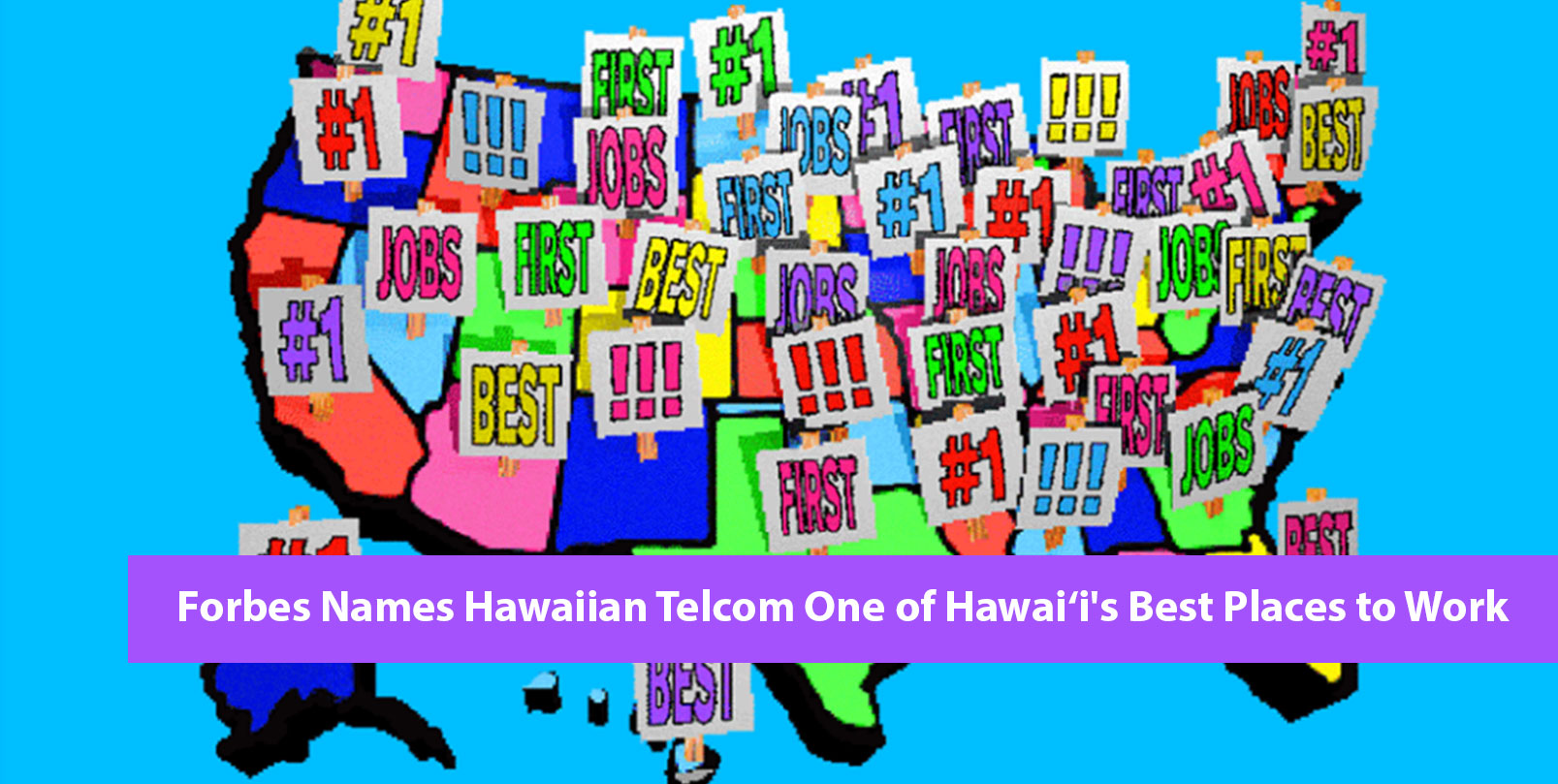 Congratulations to Hawaiian Telcom on recently being named one of Hawai'i's best places to work!

Hawaiian Telcom ranked #3 in Forbes' 2022 America's Best Employers by State list. The "America's Best Employers By State" list, which ranks employers in 50 states and the District of Columbia, was gathered by market research company Statista, who surveyed 70,000 Americans working for businesses with at least 500 employees. The anonymous ratings were then compiled to rank up to 101 employers in each state.
Follow what the experts are saying.