Reevaluate your network to meet your business goals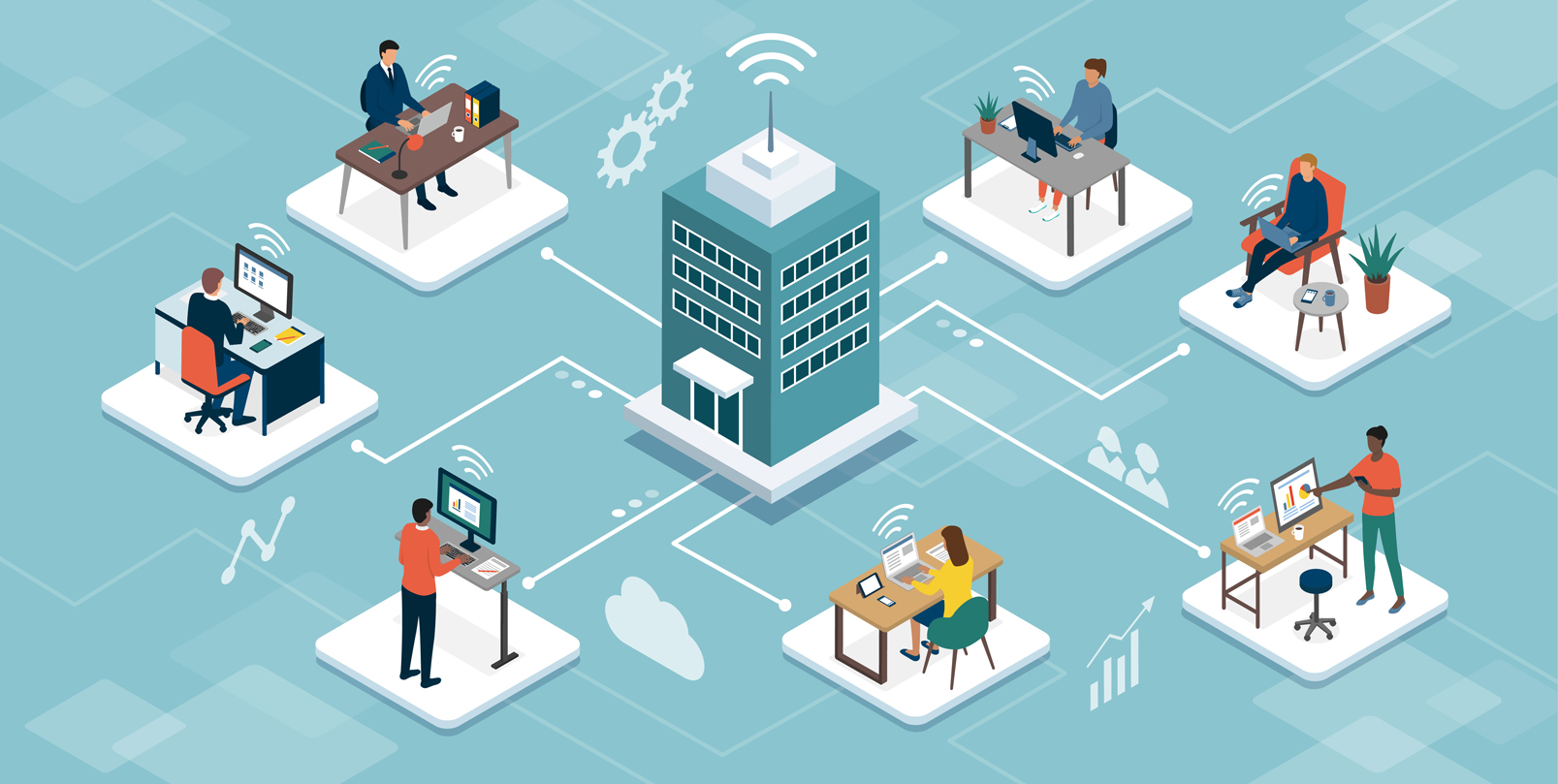 Tags: Internet/WiFi, Cloud, Community, IT Solutions, Data Protection, Working Remotely, SD-WAN,
Is it time to redesign your network? Are users complaining about the network being slow, taking forever to open a large attachment over email or constantly getting kicked out of applications during peak traffic times? While business networks continue to rapidly evolve, the volume of data, the speed in which it needs to be accessed and where that data exists are constantly shifting as well.
Long gone are the days where the majority of a company's applications and data are housed at the workplace in a centralized data center. Applications and their data are moving outside of the organization's wide area network (WAN) to software as a service (SaaS), infrastructure as a service (IaaS) and platform as a service (PaaS) providers.
It's essential that your network infrastructure can adapt to meet the changing needs of your business. Here are a few technologies that fundamentally change enterprise networking:
Software-defined wide area network (SD-WAN)
The need for higher network speed to both internal and external resources is quickly increasing. Coupled with decreasing costs of high-speed internet circuits, SD-WAN is changing the way enterprises view the traditional WAN architecture.
SD-WAN is the concept of leveraging multiple low-cost high-speed internet circuits to connect remote offices together and reach applications hosted in the cloud. SD-WAN makes a compelling argument for enterprises to replace their high-cost private circuits, such as multiprotocol label switching, with an SD-WAN device and several low-cost high-speed internet circuits, resulting in increased redundancy and speed while maintaining the quality of experience of traditional private line services.
In addition to providing private connectivity between locations, some SD-WAN solutions have a cloud presence in various point of presence (POPs) areas, which can improve performance to cloud-based applications.
Cloud-based firewalls
Cloud-based firewall serv­ices have been around for some time now. This service provides a solution that addresses today's unique situation with the COVID-19 pandemic. Supporting a large remote workforce has become the new normal, and cloud-based firewalls provide a scalable, redundant and cost-effective solution that can save a company from having to expend large amounts of capital to upgrade firewall platforms and increase operational costs to upgrade internet circuit speeds.
Many cloud-based firewall providers offer zero-trust solutions, which assume that all users are untrustworthy, not just those outside the network. Zero-trust solutions greatly increase a company's security posture as an enhanced option over the traditional remote-access virtual private network (VPN) model.
Cloud-based firewalls can complement SD-WAN solutions. Instead of sending all of your company's internet traffic to the data center and then out to the internet, your branch locations can send traffic directly to the internet via the cloud-based firewall. This results in a more efficient use of bandwidth while preserving your company's cybersecurity policies, including but not limited to URL filtering, intrusion prevention system and malware protection.
Wi-Fi 6
As modern office spaces become more collaborative with open floor plans and more employees using mobile devices and wireless collaboration tools, there's exponential growth for wireless traffic. Wireless networks present a number of technical challenges, such as interference and inefficient bandwidth use resulting in poor or unpredictable performance.
Wi-Fi 6 or 802.11ax is the next generation of the current highest-speed Wi-Fi protocol, 802.11ac. Simply put, Wi-Fi 6 leverages technologies to increase the density of devices that can coexist in a single space and the speed in which those devices can connect to the network. Wi-Fi 6 technology will provide a better user experience to support the growing number of mobile endpoints in the organization.
2020 has been an unprecedented year with unique challenges for companies worldwide, but meeting your business goals can still happen. The key to your success? Building a scalable and adaptable network infrastructure, and the exciting technologies listed above are just a few examples of solutions that will help you engineer a network to help you get there.
Davin Yasuda is a principal consultant — network at CBTS. Reach him at davin.yasuda@cbts.com.
© Honolulu Star-Advertiser
Share this article: