HTU Event Recap - Securing the New Normal: Cybersecurity in 2021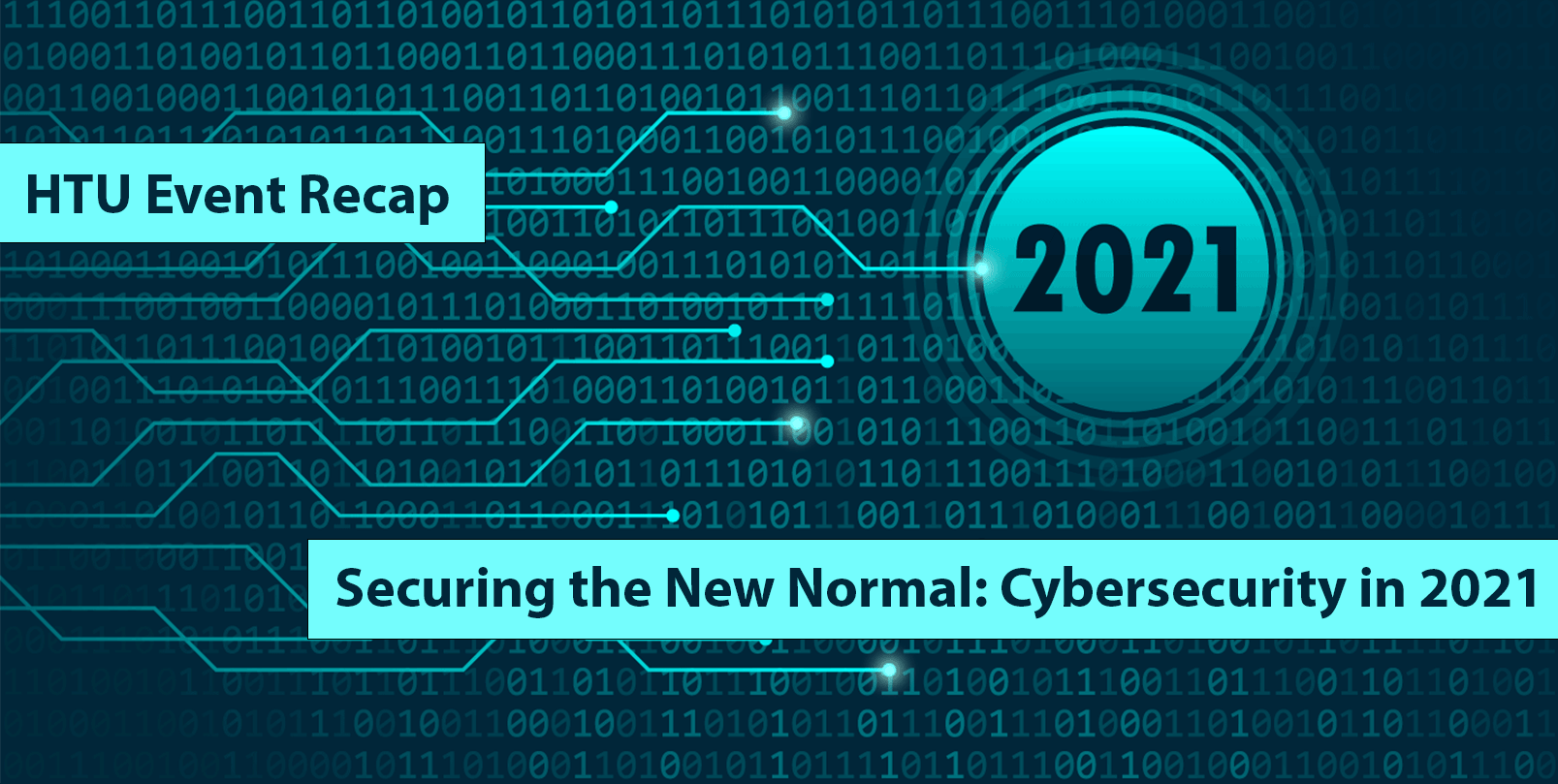 Tags: Security, Events, Data Protection, Cybersecurity,
During our recent Hawaiian Telcom University event Securing the New Normal: Cybersecurity in 2021 we partnered with Fortinet to discuss top security risks for businesses today, and what companies can do to prevent, detect and respond to threats.
---
Our Expert Panelists:
| | | |
| --- | --- | --- |
| Evan Horton | Pete Lujan | Teresa Wang |
| | | |
---
Topics of Discussion:
Striking the right balance between cybersecurity and business agility

What we learned from recent data breaches

Securing shopping cart and mobile apps

Best practices: securing remote workers
---
Did you miss the event? Watch the full recorded session now!
---
As businesses transition more of their operations online, cybersecurity methodologies are evolving to meet increased threats of data breach, ransomware attack or other malicious cyber activity. The need for identity protection and asset management has never been greater.
The pandemic truly took over the digital transformation of the companies in 2020. While most people were worrying about how hard it would be to work from home, cybersecurity experts were worried about how secure it would be. Businesses with a disaster recovery plan were somewhat prepared to face the new working environment, but companies who did not give much thought to cybersecurity before were exposed to multiple threats.
COVID-19 has permanently changed the cyber threat landscape. Relying on remote workforce and iCloud solutions made businesses more vulnerable to threats. The perimeter was no longer limited to the office and extended to the personal space, which only increased risks. Cyber attackers immediately ceased the opportunity and the number of cyber attacks skyrocketed in the beginning of April, going as far as impersonating health officials.
Between 2012 - 2019, majority of attacks were for newly identified vulnerabilities. In 2020, attackers were clearly targeting older exploits, such as personal computer programs. They were aware of how many people were working from home, and they could rely on those computers not being patched as often. Cyber attackers have also been exploiting devices that became in high demand due to people working from home or spending more time at home, such as routers and IoT (Internet-of-Things) devices.
Another threat that will continue in 2021 is ransomware. Despite the initial reports, it is not going away. Cyber attackers picked up their ransomware efforts during the pandemics, because they realized workstations were not being monitored as much. They knew the threat response time would increase significantly. And because businesses became so much more reliant on digital solutions they were more willing to pay the attackers to get their access back.
Most of the businesses have some sort of compliance they have to follow: whether it's because they accept credit card payments(PCI DSS), or they are in a medical field (HIPAA), or if they are a banking or saving institution (NCUA), etc. These regulations and compliances are here to stay and they might get more and more demanding. Businesses need to either stay up to date on all these demands or get a trusted technology partner to help them.
In 2021 businesses will need to pick up all the pieces of the puzzle left out in the beginning of 2020, and put it all together to be able to get themselves back where they should be and thrive in the new environment.
For more details and first-hand recommendations from our expert watch our HTU Event recap.
---
Resources:
Global Threat Landscape Report 2020 - By Fortinet
CBTS Security Consulting and Strategy
---
If you have questions about cybersecurity, feel free to email your account managers or email us at htuniversity@hawaiiantel.com and we'll have one of our experts get back to you.
Hawaiian Telcom University, originally a day-long technology event for Hawaii's businesses and IT professionals has since evolved into an ongoing educational series. With topics ranging from consumer technology trends to solutions for complex business issues, Hawaiian Telcom University's aim is to help customers better understand technology and how it can be leveraged to improve business process and everyday lives.
Share this article: