Cybersecurity a Must for Business Travelers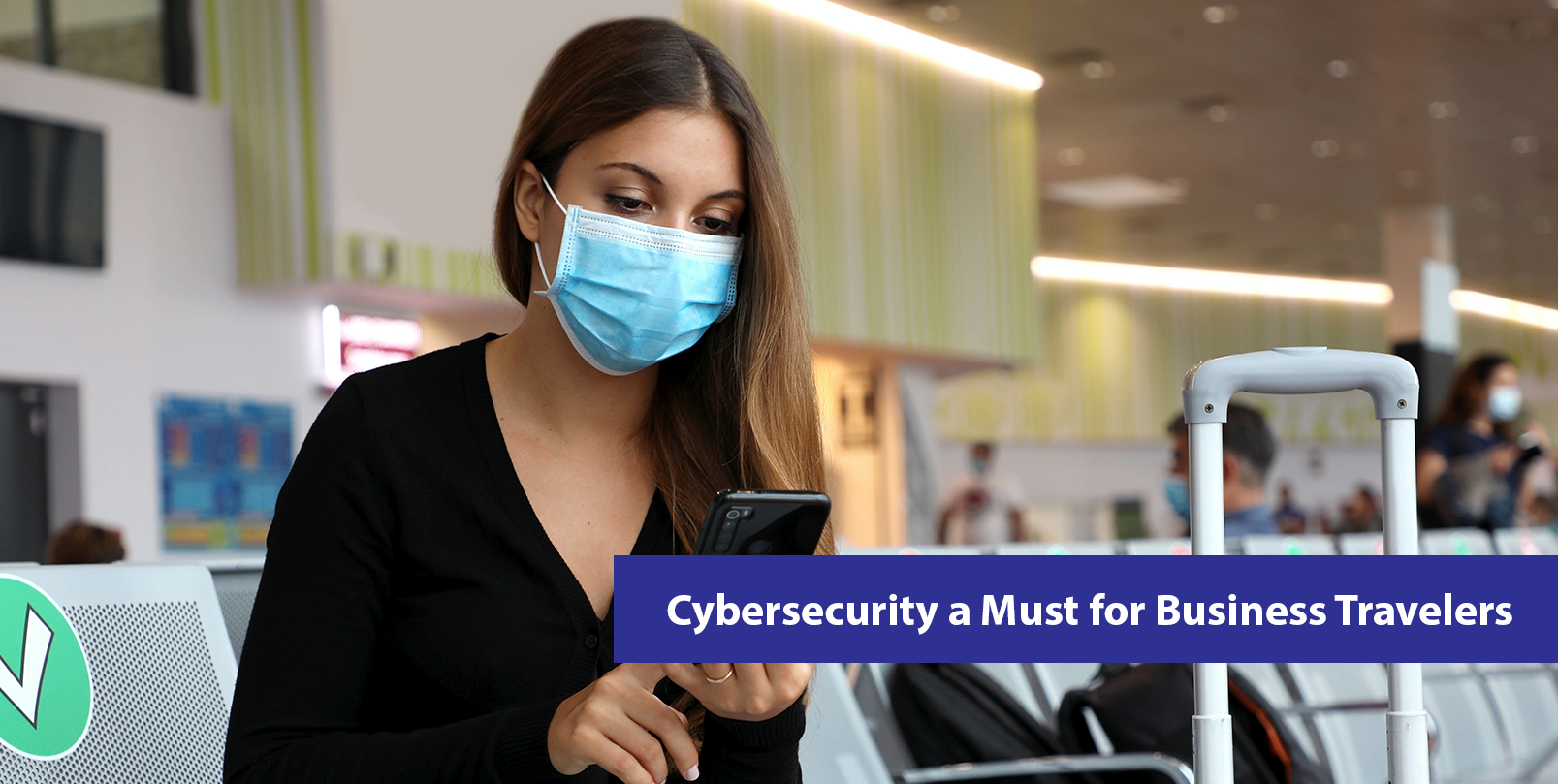 Tags: Security, Technology
With travel season upon us and many employees who work or check in to work while traveling, it is important to remain vigilant to keep your personal and business information safe.
Free Wi-Fi
It can be tempting to connect to free Wi-Fi networks when you're on the road. While there are many genuine free options in places like airports, coffee shops and even amusement parks, you never really know what you are connecting to or who owns it. Because of that, there are some steps you should take to help you stay safe.
Use a VPN (virtual private network), especially if you are accessing sensitive data like your work environment. VPNs encrypt data that is sent to and from your computer, which prevents attackers from capturing the data packets as you connect to the internet.
If you don't have a VPN, it's best to avoid accessing sensitive data like bank accounts or logging in to your work over free Wi-Fi.
Remember that these rules apply to phones as well. When you aren't actively trying to connect to Wi-Fi, turn off the function to both save battery life and prevent your phone from trying to connect to networks automatically. This is a feature attackers can use to trick your device into connecting to their malicious network.
Hotel business centers
Hotels often provide desktop computers in their business centers so guests can do simple tasks like check email or print boarding passes. While convenient, an attacker can plant malicious software on these computers or install physical hardware like a key-­logger that monitors and records key strokes and can be used to steal information.
Because you don't own the computer, there is not a lot you can do other than avoid systems like this if possible.
Charging on the go
Airports, bus stations and anywhere people congregate are often full of "charging stations" that you can plug your phone in to charge while you wait. These areas are incredibly useful, but be careful of the ones that are USB ports instead of standard power outlets because they pose the risk of an attacker attaching a malicious device behind the outlet and using the USB charging port to connect to your device without your knowledge.
The best way to protect yourself is to carry a small charging brick to use with your own USB charging cable to top off your device's battery. This will ensure that only power is getting to your phone.
If carrying a charging brick isn't an option, consider purchasing a "power only" charging cable that doesn't allow data connections.
Rental cars
Yes, even rental cars can be a bit dangerous for your data, but only if you connect your cellphone to them. People like to connect their phones to rental cars' Bluetooth systems so they can listen to music or use the hands-free talking options. The main problem with that is modem "infotainment" systems in cars ask for access to information like your contact list and sometimes files on your device so they can look for saved audio files to play. You can decline this access during the sync process, but even basic information like your name, the type of device, the serial number and sometimes more gets saved so others can access that data.
If you do sync your phone to the car's Bluetooth system, be sure to delete the device from the system memory before returning the car.
Have a great travel season! Be safe and remember to keep your data safe as well!
———
Jordan Silva is senior manager of service delivery at Hawaiian Telcom. Reach him at jordan.silva@hawaiiantel.com.
© Honolulu Star-Advertiser
Visit this article in the Star-Advertiser.
Share this article: