VoIP systems offer flexible advantages to businesses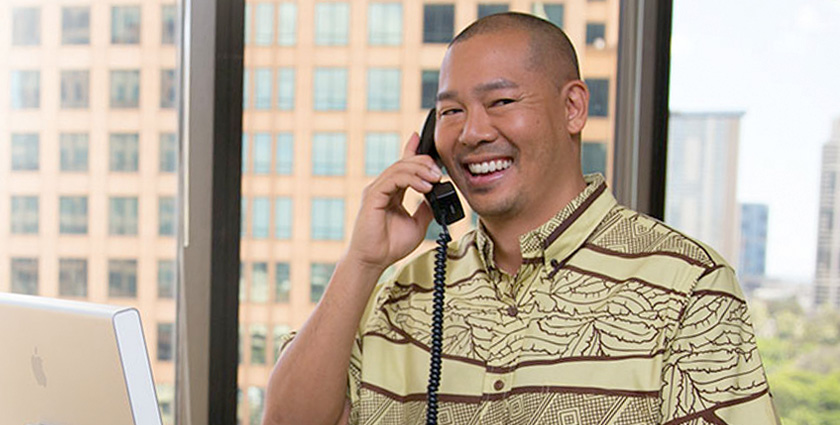 Tags: Voice, White Paper, Small Business, Collaboration
Voice communications is a vital part of any successful business. The technology behind voice calls has changed over time from analog to digital switching, which eliminated human operators, to Voice over Internet Protocol (VoIP). VoIP systems convert analog voice signals into digital data packets and enable real-time, two-way transmission of conversations over the internet.
VoIP has come a long way since it was invented in the mid-1990's when it was known as Internet Telephone. Early VoIP adopters may have experienced poor sound quality, latency and dropped calls but technological advancements and the availability of reliable broadband greatly improved the VoIP service of today. All of these issues are now gone and many attractive new benefits supporting greater efficiency and productivity are available, including clarity of the sound you hear.
Any business considering expanding or modernizing their voice communications should consider a VoIP service. To get started, your business will need adequate, quality bandwidth, a stable network, and a power source.
VoIP services offer highly flexible and collaborative environments supporting rich media applications like web and video conferencing, and desktop or screen sharing. With VoIP, you can easily layer on advanced services like Unified Communications (UC) which integrates multiple communications services (video, email, voice mail, instant messaging) and devices (computers, wireless phones, tablets). With UC, you can integrate customer relationship management (CRM) systems and add enhancements like Call Center as a Service to improve efficiency and customer service.
VoIP business users have a multitude of customizable options to choose from, such as advanced call management. If you'll be in a meeting every Wednesday from 9 to 10 a.m., you can program all calls during that time to automatically route to a colleague or to your wireless phone. You can have voice messages sent to email and enable a caller to ring multiple phones at once until someone picks up.
Another advantage is mobility. VoIP phones are easy to move around as they use the same cabling as data connections to computers, thereby reducing installation and maintenance costs.
Local and national service providers offer a variety of VoIP solutions under different product names that can appeal to businesses of all sizes but can also easily get confusing. Before making the switch to VoIP or any new technology, it's best to consult a trusted technology partner to help guide and ensure you get the right solution for your unique business needs.

Click here to learn more about how you can stay connected with customers with a VoIP solution.
Jason Thune is director of network development at Hawaiian Telcom. Reach him at Jason.thune@hawaiiantel.com.
© Honolulu Star-Advertiser
Share this article: