Softphones for business offer several key benefits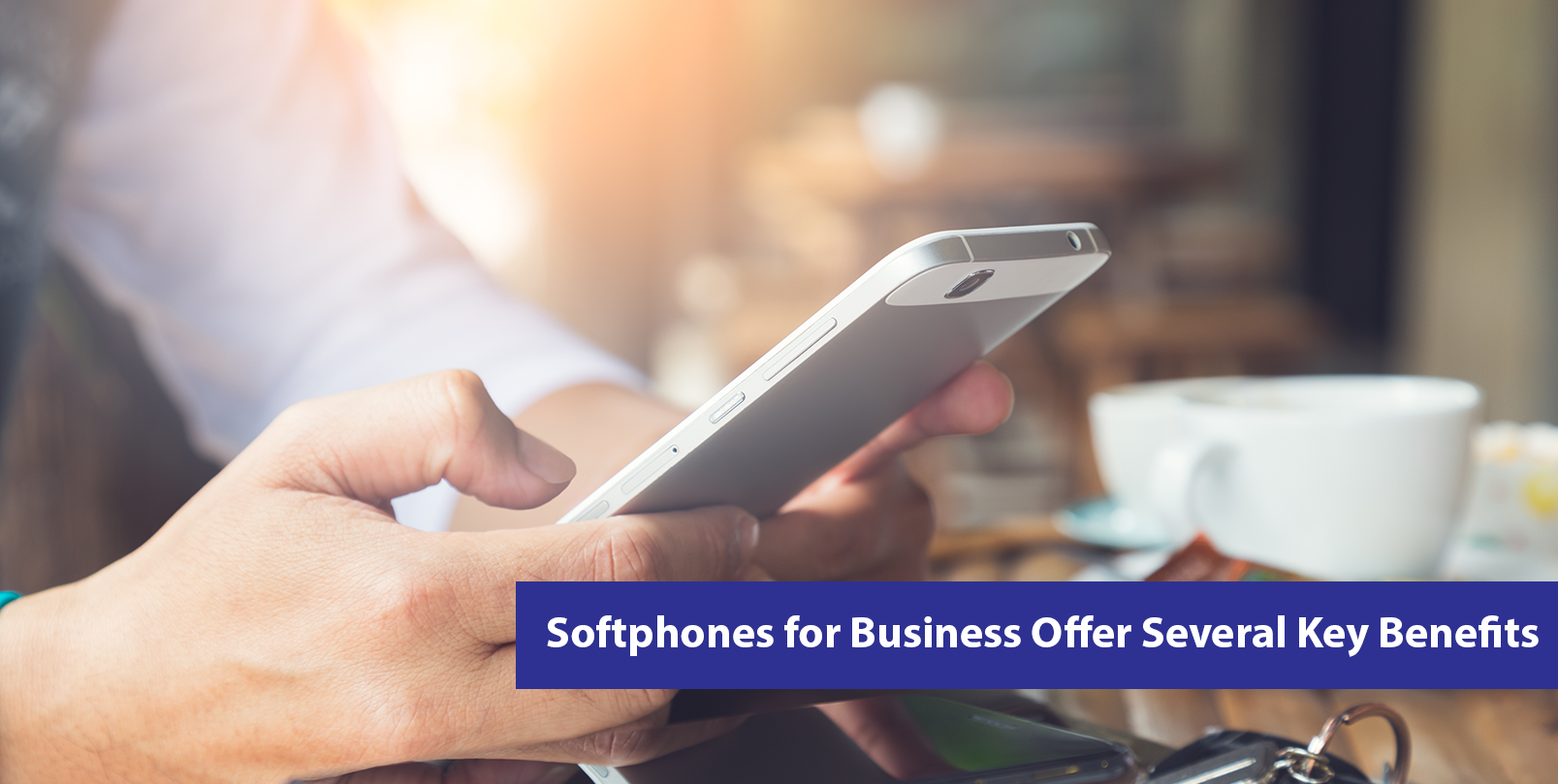 A softphone is an app that enables users to make and receive phone calls over the internet using a computer or mobile device, instead of traditional landlines or mobile networks.
Softphones use Voice Over Internet Protocol, or VoIP, technology to transmit voice data over the internet, allowing users to initiate calls from their computers, tablets or smartphones. They also can be used with a headset, speakerphone system or with a physical handset connected to the computer via a USB port.
Softphone features typically include call recording, voicemail, conferencing, call forwarding and integration with other applications. Because of its flexibility, allowing calls from almost anywhere using the internet, businesses use it as a cost-effective alternative to traditional phone systems.
Benefits of softphones
Cost savings:

Softphones eliminate the need for costly hardware, such as desk phones, PBX systems and maintenance expenses. Depending on the app, free local and domestic long-­distance services may be included.


Flexibility: Subscribers have the flexibility of using computers, smartphones and tablets to make calls from anywhere with an internet connection. This is especially helpful for remote workers or employees who travel frequently.


Scalability:

The app can be easily scaled up or down to meet the changing needs of a business. Subscribers can be easily added or removed, and features may be enhanced through an update to the app.


Integration:

Softphones can be integrated with other business applications, such as virtual call center agents and customer relationship management software, to provide a more streamlined workflow. This can lead to increased productivity and efficiency.


Unified communications: Businesses can add softphone subscribers to their unified communications system, which integrates various communication channels (e.g., voice, video, chat) into a single platform. This can improve collaboration and communication within the organization.


Analytics:

Valuable analytics such as call detail records, call volume, duration and customer wait times help businesses identify trends and make data-driven decisions.
To maximize the softphone app experience, a secure and reliable internet connection is key. Internet bandwidth with higher download and upload speeds can make the difference in the overall softphone calling experience. Finally, what is probably the most important piece is finding a trusted technology partner that can assist you in finding the right app and internet solutions for your business needs.
———
Robert Uyehara is a senior business product manager at Hawaiian Telcom. Reach him at Robert.uyehara@hawaiiantel.com.
© Honolulu Star-Advertiser
Visit this article in the Star-Advertiser.
Share this article: