Federal Auction Brings Additional Funding for Broadband to Hawaii's Rural Areas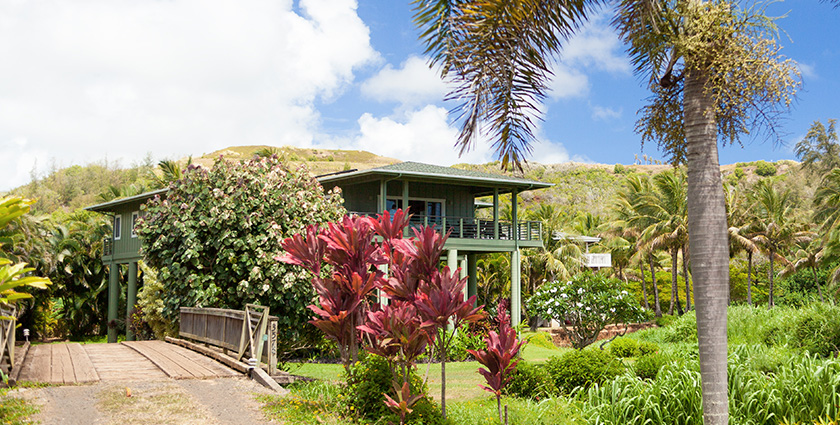 Tags: Community, News, Residential/Consumer, Small Business, Broadband
Over the summer, the Federal Communications Commission (FCC) held a nationwide auction known as the Connect America Fund (CAF) II Auction aimed at expanding broadband into what it considers extremely high- cost rural areas. Hawaiian Telcom was the only Hawaii-based internet service provider to submit and win a competitive bid in the CAF II Auction, in which more than 100 internet service providers bid for and won approximately $1.49 billion to provide fixed broadband and voice services to over 700,000 locations in 45 states over 10 years.
As part of the CAF II Auction, Hawaiian Telcom will receive more than $18 million to deploy broadband in approximately 4,000 new areas across our state over the next six years. These areas include parts of Hawaiian Acres, Hawaiian Ocean View Estates, Kohala, Laupahoehoe, Orchidland and Pepeekeo on Hawaii Island; parts of Haiku, Hana, and Olowalu on Maui; parts of Kaunakakai and Ualapue on Molokai; part of Lanai City on Lanai; parts of Hanapepe, Kekaha, Kilauea, Kokee and Waimea on Kauai, and parts of Kahuku and Malaekahana on Oahu.
All CAF II Auction locations in Hawaii will be serviced with fiber optics and receive download speeds of 1 gigabit per second (Gbps) and upload speeds of 500 megabits per second (Mbps). These speeds, which are among the highest speeds available not just in Hawaii but across the nation, will ensure a seamless experience when using multiple internet-connected devices simultaneously. This means that local residents can stream videos in high-definition (HD) or 4K (resolution with a horizontal pixel count of approximately 4,000), play multi-player online games, and share or back up files to the cloud at the same time without sacrificing quality.
Many island residents have asked how the FCC determines CAF-eligible areas. The FCC uses a variety of data sources as well as the census to determine the eligible rural areas for these grants. The FCC also allocates a dollar amount per address to enable internet service, an amount that is based on a national average and does not account for the higher costs we face here in Hawaii.
The CAF II Auction, also known as Auction 903, is in addition to CAF Phase II in which the FCC allotted a pre-set amount of funds to cover broadband expansion of at least 10 Mbps download and 1 Mbps upload to unserved or underserved rural areas. In 2015, Hawaiian Telcom was awarded approximately $26 million in CAF Phase II support to enable 11,000 locations by 2020. To date, we have enabled more than 6,000. This year we enabled broadband to more than 1,000 locations within these areas: Kauai Beach, Princeville and the Lihue Airport on Kauai, and Ainaloa, Kurtistown, Mountain View and the Kona Airport on Hawaii Island.
Over the years, our company has invested much time and resources to obtain CAF support that enables us to expand broadband service in Hawaii. We are grateful for this federal support, which combined with our own capital investment, enables Hawaiian Telcom to fulfill our mission as Hawaii's Technology Leader and continue expanding broadband and fiber-based services to more local residents and businesses. This is just one of the many ways that we demonstrate our long-standing Commitment to Hawaii.
Jason Thune is director of network development at Hawaiian Telcom. Reach him at Jason.thune@hawaiiantel.com.
© Honolulu Star-Advertiser
Share this article: