How to determine the right internet speed for business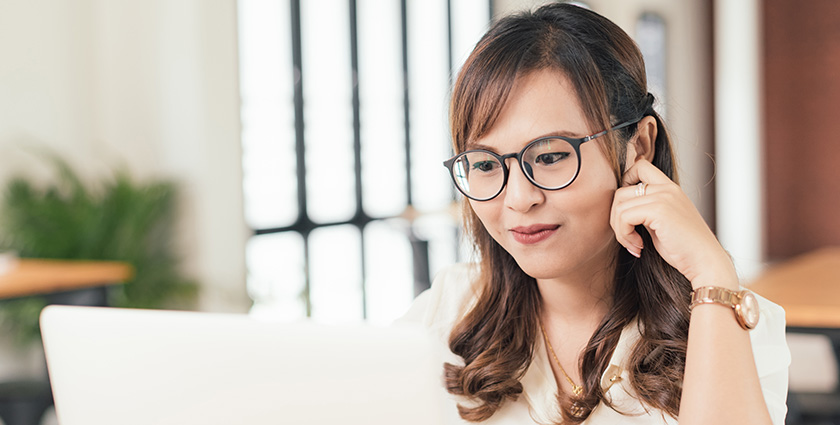 Tags: Internet/WiFi, Small Business, How-To Guides, Bandwidth
Many businesses in Hawaii utilize the internet every day to do everything from transacting business with customers around the world to communicating with vendors and employees wherever they may be. A high-quality internet connection has become an essential part of many businesses' basic infrastructure.
As I work in product management for business internet and advanced services, a question I'm often asked is "What's the 'right' internet speed for a business?" The reality is that there isn't a universal answer. How much speed you actually need depends on a number of factors, including the internet applications you're using and the number of users and devices that will be simultaneously using those applications.
Internet speed is measured in megabits per second or Mbps, and is typically specified in terms of download and upload speeds. Download speeds have traditionally been the focus since most of our Internet activity was consuming or downloading content.
Over the years, upload speeds have grown in importance for enabling collaboration, particularly as our use of rich media content such as videos and high-resolution photos has grown. And while uploading a multi-gigabyte video may not be something you do every day in your business, you will definitely see the benefit of faster download and uploads speeds when using cloud-based productivity applications such as Office 365. Fiber is the only high-speed Internet connection that allows for equal upload and download speed.
To estimate the broadband speed that your business needs, start by listing all common online activities done at your business. Tasks like email, online browsing and instant messaging may take less bandwidth but the number of users performing those tasks at the same time can quickly raise those bandwidth requirements. While one employee using a single application will probably not consume an entire pipe – for example, 4 Mbps is a typical estimate for a single, high-quality video stream – your actual bandwidth requirements should be multiplied by the number of people and devices that will be doing those activities.
To ensure that your office can handle unexpected bursts of traffic, it's also a good idea to include a buffer.
Lastly, think not only about what you're doing today, but in the future. Will you be adding employees or new applications, particularly cloud-based applications? Will you be expanding to new territories? What could your business gain in productivity by utilizing additional technology? For example, a faster internet connection could enable your business to take advantage of modern unified communications applications, such as high-definition video conferencing and real-time collaboration tools. These applications could reduce costs and downtime by eliminating some travel. If you need assistance in determining the right speed for your business, consult your trusted technology partner.
It may take some time and effort to determine what internet speed your business needs but once in place, you will see tremendous benefits that will enhance productivity and efficiency at work.
Ryan Miyamoto is senior product manager for advanced IP networks at Hawaiian Telcom. Reach him at ryan.miyamoto@hawaiiantel.com.
© Honolulu Star-Advertiser
Share this article: