What Technologies Do I Need To Start a New Business?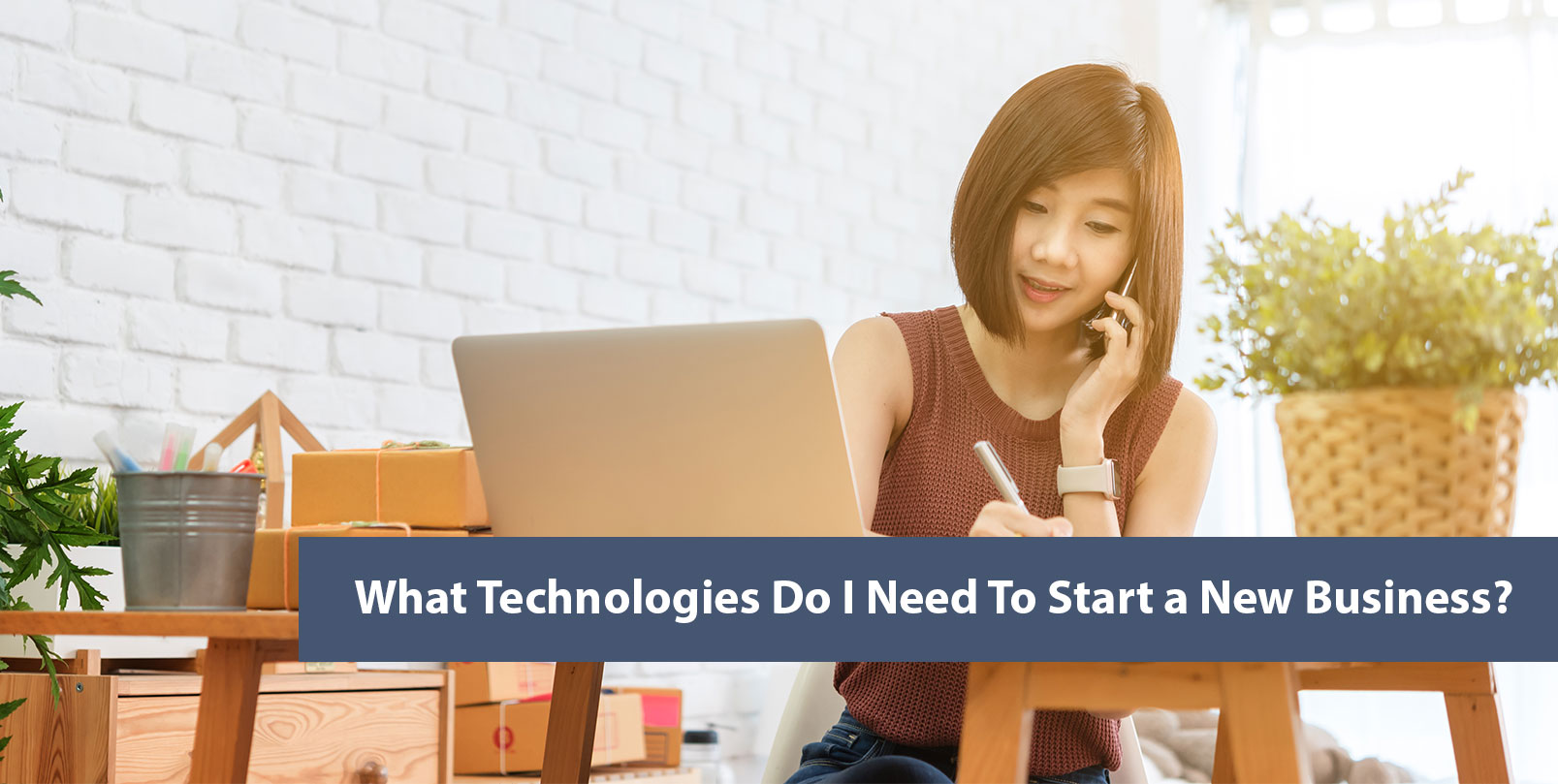 In the past, the advantages of technology were a reality only to larger businesses that could afford it. But due to competing markets and continual advances in tech, the playing field has been leveled for startups, small businesses, and even individuals wanting to enter the market.
However, even with the increased accessibility of business technologies, creating a new business is still a challenge. To safely navigate and overcome these challenges, you need the right tools.
Lacking the right tools for your business could lead to decreased productivity, missed opportunities, and unoptimized business operations. Below we've listed the top four technologies (and some startup tips) that you need to start a new business successfully in the modern age.
Fast and Reliable Internet Connection
In our increasingly digital world, nothing is more essential than having a fast and reliable Internet connection.
When you connect your business to the Internet, you have access to customers from around the globe. To take full advantage of this, WiFi coverage within your business is essential.
When looking for an Internet provider in Hawaii, you want to make sure they offer a service that provides not only good download speeds but also fast upload speeds that can quickly handle data backups. Fiber Internet service would ensure this.
Many of the operational applications your employees will end up using on a day-to-day basis, from internal messaging platforms to customer relationship management (CRM) software, rely on fast and reliable Internet service.
IT Security
Fast and reliable Internet is essential for businesses to thrive in the global economy. However, once you've set up your business's Internet, you'll want to focus on securing it against various potential disruptors, including cybercriminals.
While business technologies have become more sophisticated, so have the hackers that want to attain your valuable business data.
It might be unpleasant to imagine, but the consequences of a breach in your data can severely damage your business, which is the last thing you'd want when just getting started.
It's been reported that 60% of small companies that get hit by a data breach close their doors permanently within six months. To avoid disasters of this sort, it's critical that you implement solid IT security technologies.
The type of IT security technologies you should adopt depend, at least in part, on your business type. However, below are some essentials we recommend you cover:
Voice Over IP (VoIP) Services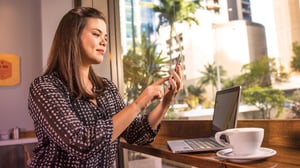 VoIP phone systems, such as Business Voice, let your business make calls over the Internet instead of using a traditional phone line—and all things considered, it's becoming the new standard for reasons that should soon be clear.
Save Money — Switching from traditional phone services to VoIP benefits your bottom line, first and foremost.

This is especially helpful if you do business with clients or vendors on the mainland since there are no extra charges for domestic long-distance calls.

With Hawaiian Telcom Business Voice solution, you get the sophisticated functionality of PBX phone system without the expensive up-front hardware costs.
Easy to Grow with Your Business — Upgrading your traditional phone systems can be costly, but scaling is as simple as it is flexible with VoIP. You can even add on additional features to tailor to your business preferences.
More Flexibility — With VoIP services, you don't have to be stuck at your workstation to take calls. In fact, so long as you have a WiFi connection and a device with VoIP capabilities (for instance, a smartphone or tablet), you can call clients and customers from anywhere. The increased accessibility is perfect for remote work environments.
A Business Website
The consumer journey doesn't look like what it used to. In the past, foot traffic was the most crucial consumer touchpoint that your business tracked. Nowadays, for many of your potential customers, their first impression of your business will be your business website.
A strong website pays off in several ways, some of them being:
Build Credibility — In the past, having a physical storefront and a business card were the symbols of an established, trusted business. Today, many customers will research your business first on the web, where a professional-looking website is not just appreciated, but expected.
More Customers/Leads — Having an online business address is similar to having a physical business address, except while your physical business must rely on foot traffic to generate sales, your online business can sell to anyone around the world at any time with ease.
Organic Online Traffic

— When you utilize search engine optimization (SEO), search engines like Google and Bing will begin recommending your website's pages to potential customers and clients. Given that Google has over 4 billion active daily users, tapping into even a tiny slice of that pie could significantly increase your sales.
Don't Settle for Subpar Technology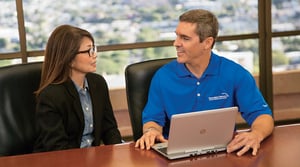 When adopting essential business technologies like high-speed internet, VoIP, and IT Security, you want to go with the best to stay ahead of your competitors.
See how Hawaiian Telcom can give your new business the edge it needs with products like our Advanced Business Internet and more.
Share this article: