What Are Managed IT Services?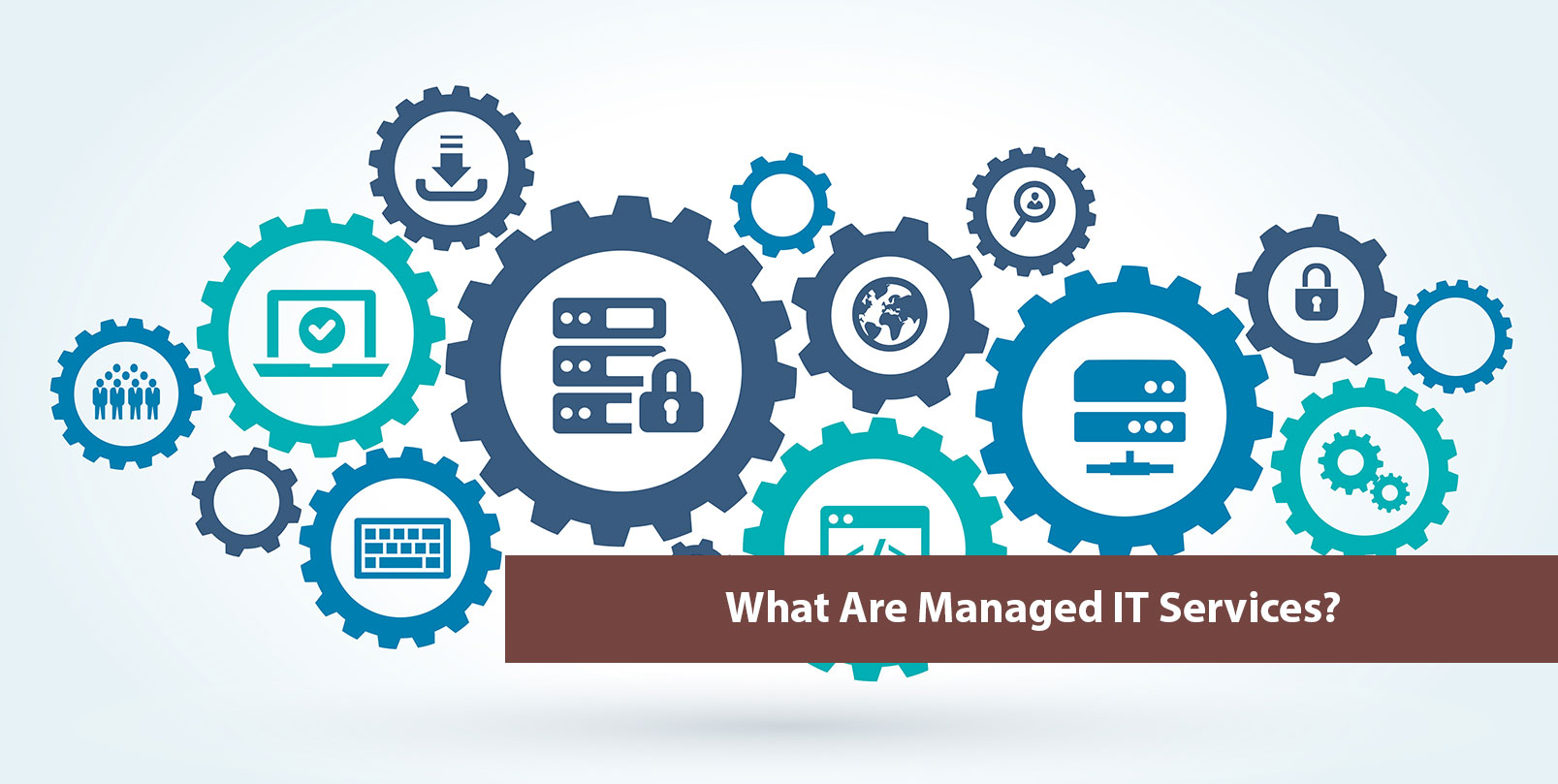 Tags: IT Solutions, Business Solutions, Managed IT
Managed IT services allow businesses to delegate IT operations, such as networking, server/workstation management, cybersecurity, and cloud management, to a professional IT team. The managed IT service provider essentially takes on any IT responsibilities a business might not have the talent or resources to support. In this article, we'll take a closer look at managed IT, what it is, and how it can help your organization.
Who can benefit from Managed IT?
In a word, everyone. Technology in the workplace is rapidly evolving, and many businesses are beginning to realize that digital transformation is not a one-off campaign but an ongoing process. Managed service providers are experienced in helping a variety of organizations overcome barriers to the adoption of new technologies and the ongoing maintenance of complex IT environments. Managed services are great for businesses in the midst of scaling their organization.
How managed IT services can fill your talent gaps
It's no secret that top IT talent can be difficult to hire, train, and retain. Businesses can find it tough to find technical talent when technology is not the main focus of your industry.
For example, a real-estate development agency trying to expand their remote workforce might not have the in-house IT expertise needed to implement the virtual desktop infrastructure to support it.
And even if your business is no stranger to technology, certain skills just aren't practical for small to medium-sized businesses to retain in-house.
Managed IT is an opportunity for your organization to plug in an existing team of seasoned IT professionals with the skills you need to achieve your long-term business goals.
Managed service providers vs. contractors
One way to view the difference between hiring contractors and contracting with a managed service provider is whether you're being reactive or proactive with your technical solution.
Businesses tend to turn to freelance IT professionals when they have a short-term IT project and need to onboard temporary technical talent to support it. It's usually a reaction to a growing need or problem that necessitates immediate action. By contrast, businesses usually invest in MSPs when their concerns are long-term stability. They're looking for a partner who can help them scale their technology with their business needs.
Contractors can be great if you have the in-house technical HR skills needed to put together your own IT team. But hiring a contractor still comes with many of the challenges of hiring technical talent that apply to full-time employees, such as conducting technical interviews and attracting top tech talent. On top of that there is a lot of variability in the rates charged by contractors, a factor that can make budgeting your projects challenging.
On the other hand, a managed IT service provider charges a fixed flat rate for its services. You don't have to have any technical expertise to get access to a seasoned team of IT professionals ready to help you find the right IT solution for your business needs. And if your goal is to provide a permanent solution for your IT-related business problems, managed IT can be a great way to reduce downtimes. You get a team of IT professionals with the skills you need that you can plug in to your existing business. And you can scale your engagement with the MSP as your business grows.
How to choose a managed service provider
The key to choosing the right MSP is to understand your business needs and the technical gaps you need to fill to meet them. Here are some general factors to consider when searching for an MSP:
Availability: In a world where customers increasingly expect business to deliver on-demand services 24/7 you want an MSP that's on-call
IT certifications: IT certifications such as a Microsoft Certified: PowerApps + Dynamics 365 Developer Associate.
Client portfolio: You want an MSP that has experience serving clients similar to your organization. A proven track record for applying their expertise to get the job done.
Service range: From workstation support to network security to ransomware recovery, seek out an MSP that offers the specific IT services you are looking for.
Getting started with the managed IT onboarding process
Once you know what you're looking for in a managed service provider, it's time to kickstart the onboarding process. From managed networking to managed cloud services, you can get started with managed IT support in 4 simple steps:
Step 1: It all starts with a conversation
Come prepared with the specific IT problem you need help solving and the things that are holding your business back from digital transformation. Do you need help with equipment inventory management and reporting? What about backing up your servers to the cloud? Questions like these can help you get the most out of your initial conversation with an IT managed service provider.
Step 2: Assign a point of contact
It can be helpful to assign a point of contact (PoC) to help with installation, implementation, and integration. This person will be directly responsible with helping the managed service provider understand your business needs.
Step 3: Develop an implementation strategy
Once your business needs have been identified, it's time to develop an implementation strategy. The managed IT service provider will take your business requirements and develop a technical solution for meeting your business goals. Depending on your needs the MSP may provide access to both on-site and remote technical support and expertise.
Step 4: Plan for continuous improvement
IT is a perpetual need. The advantage of working with a seasoned MSP is that you have the option to include them in your IT strategy beyond the scope of your initial engagement. Consider the MSP a part of your business's growth strategy and retain them for ongoing support for the next 5 years and beyond.
Let Hawaiian Telcom manage your IT
Hawaiian Telcom offers a wide range of IT solutions that can be custom-tailored to your business goals. Take a closer look at some of our managed IT service offerings:
Network management: Scale your network capabilities as you grow with flexible SLAs, network solutions, and monitoring tailored to your needs.
Managed security services: Secure your critical data with professional security awareness training, incident response, forensic analysis and more.
Workstation and service reporting: Rest easy with 24/7 workstation maintenance, monitoring and helpdesk support.
Cloud migrations and support: Migrate your business applications to the cloud with a seasoned technology partner who can oversee your project from strategy to implementation and beyond.
Whether you need us to serve as an extension of your existing IT team, or act as your IT department and partner for the long-term growth of your business, Hawaiian Telcom is here to help. Call 808-777-6027 to talk to an expert today to learn how we can help with your IT needs. Learn more on our website.
Share this article: