Hawaiian Telcom Fiber Distribution Boxes Get Beautified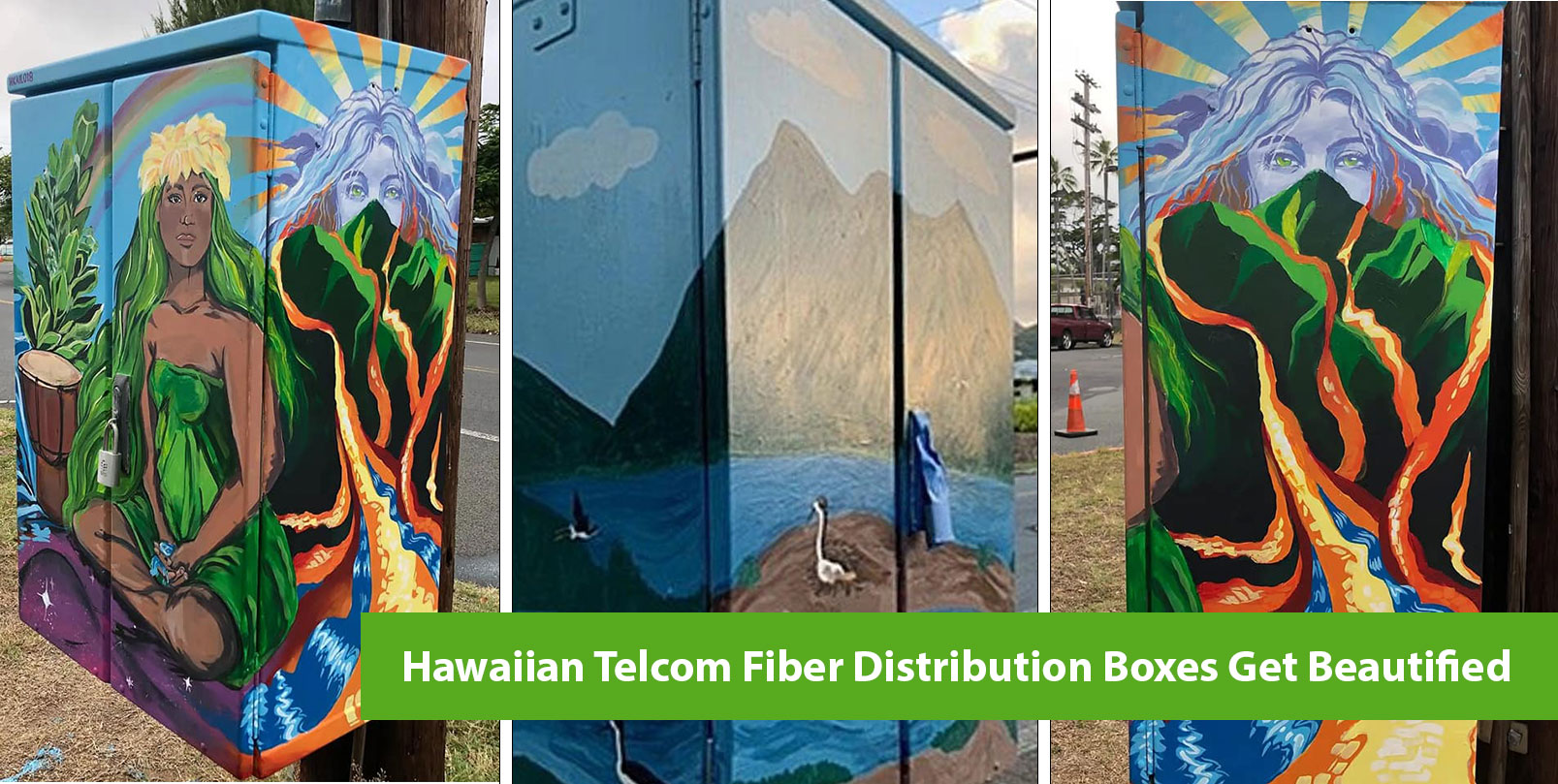 Tags: News
Hawaiian Telcom has partnered with local artists to beautify its fiber distribution boxes in the community.
Fiber distribution box in Kailua District Park
by Kailua Intermediate and Kaimukī High School students
Mahalo to
Mele Murals
and a talented group of Kailua Intermediate and Kaimukī High School students that painted a brilliant work of art on our Fiber Distribution Hub box in Kailua District Park. To prepare themselves for the painting, the students visited a place called Nā Pohaku o Hauwahine. There they learned about the story of Mākālei and the layout of Kailua as an abundant place of fresh water and fish. The students sketched out what inspired them from the stories of that location and of Kailua.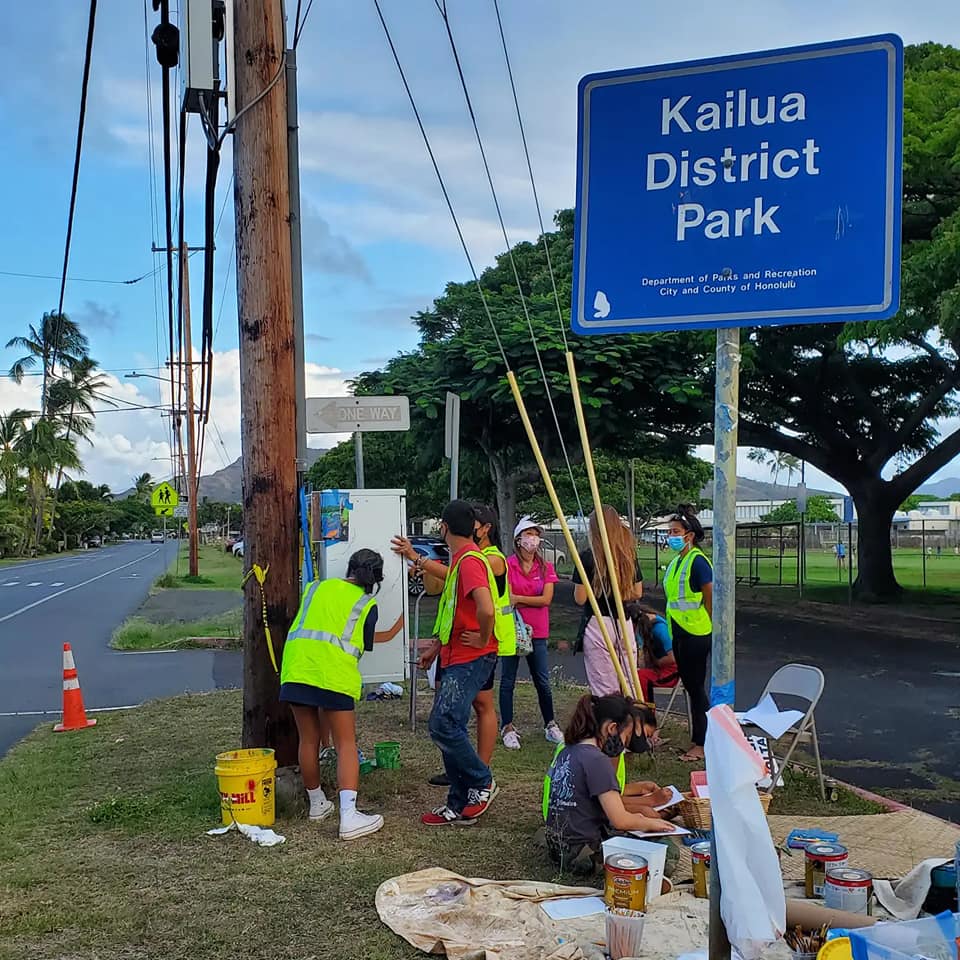 The mo'o/lizard represents Huawahine - the guardian of the waters in the area. The students learned why fresh waters are symbolic of abundance and status like many of the ali'i/chiefs of Kailua.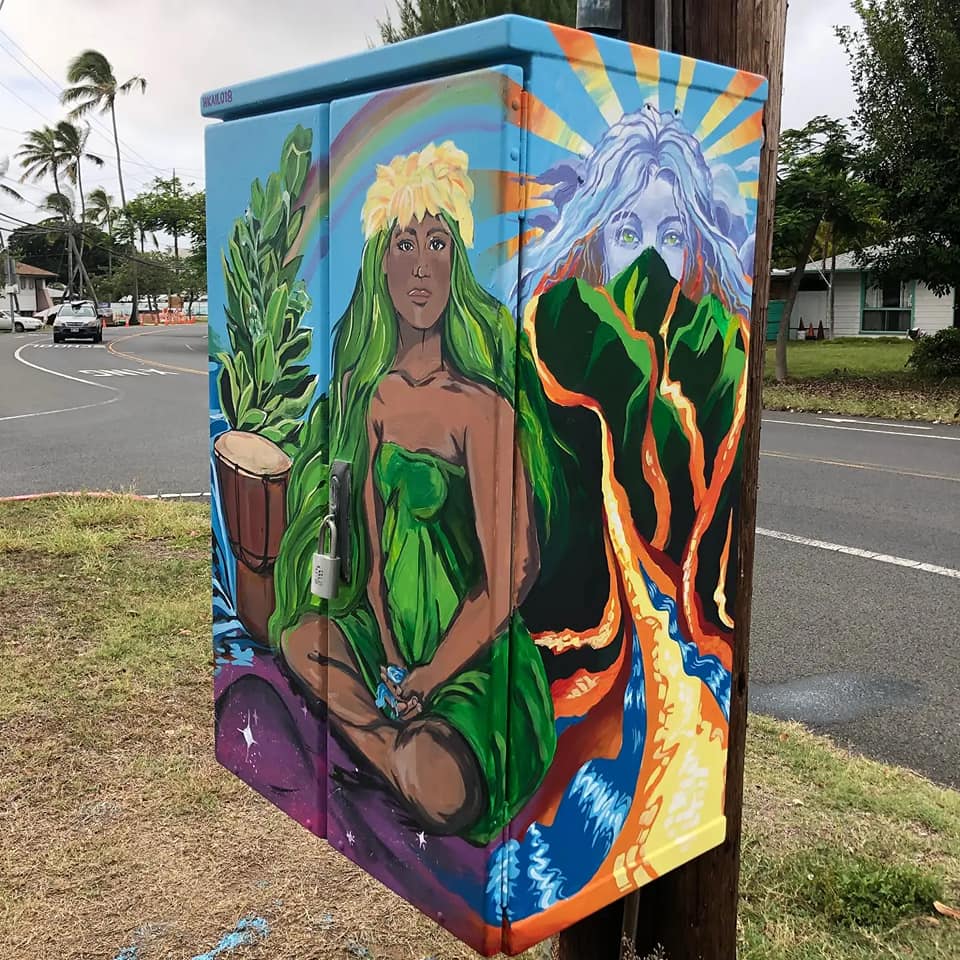 The women seen are Haumea the earth goddess and Pele, the volcano goddess. These two figures along with the pahu/drum represent the mana/power of feminine energy that creates, destroys, gives life, grants wisdom, protects and provides nourishment.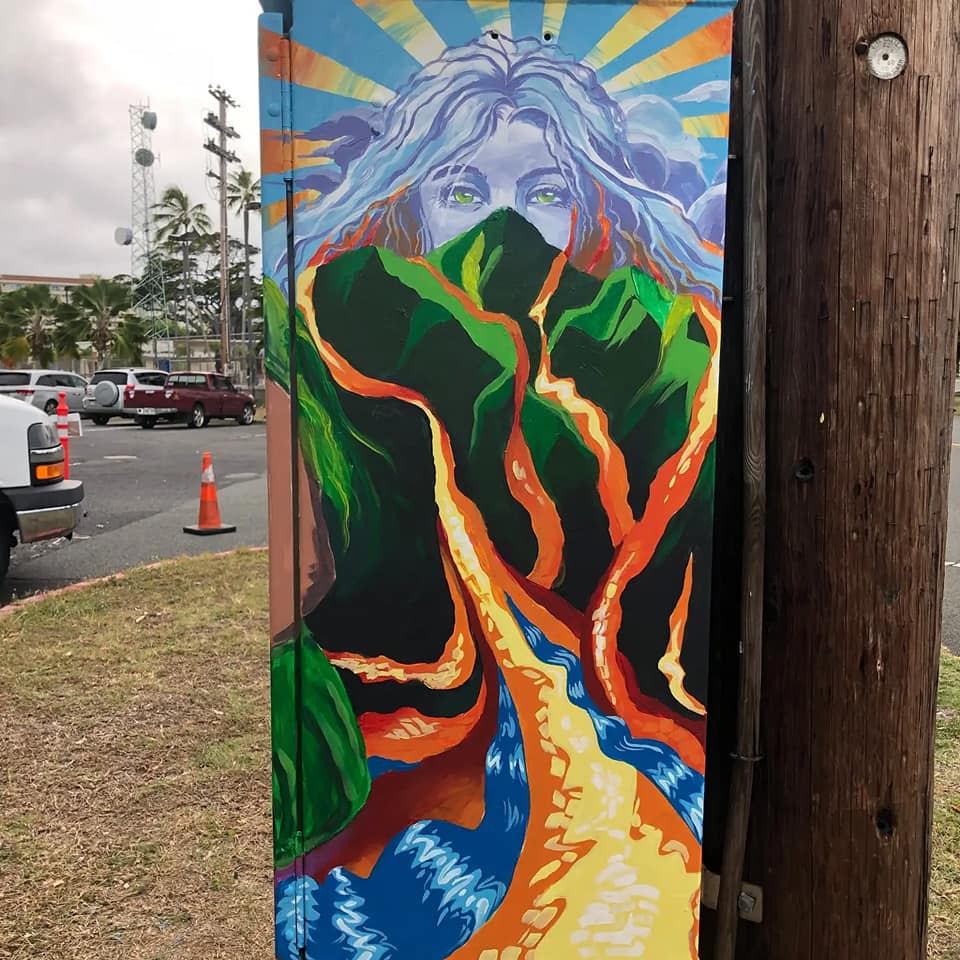 The trails of water and lava are symbolic of history/moʻolelo significant to the place overtime as well as the idea of "Imagining the Infinite Possibilities". Also seen are the ridges of Olomana and Kamani trees that flourish the wetlands.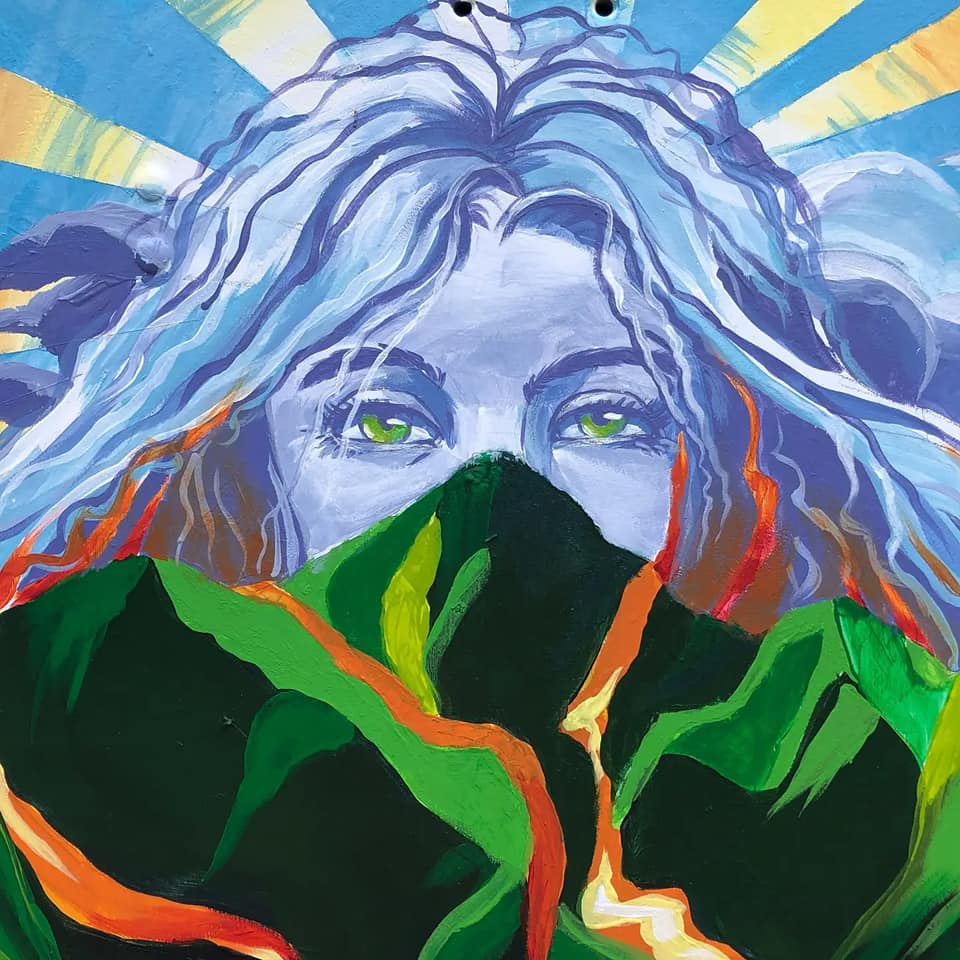 Fiber distribution box mural in Kailua by Carrie Harrington
Carrie Harrington is a wonderful artist and Kailua community member who brought this work of art to life. Over 75+ community members stopped while she cleaned and painted the Hawaiian Telcom fiber distribution box -- including parents who brought their keiki to check out the art and other commuters in the area that commented on how great it was to have culturally significant art in the community.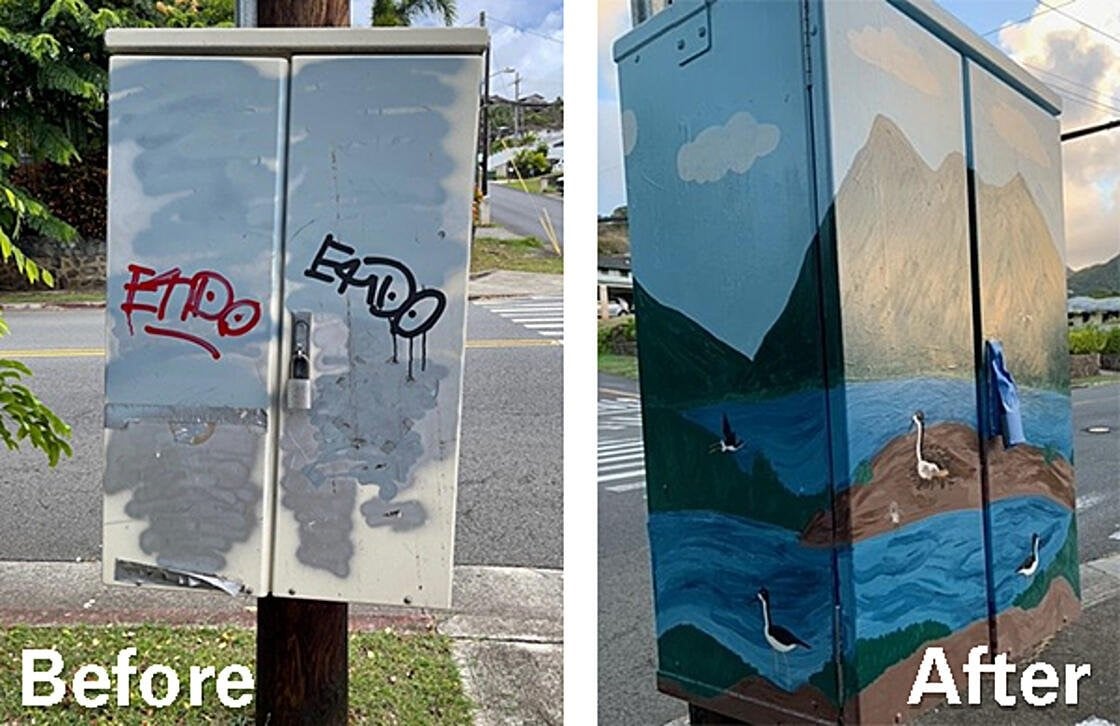 What a transformation! A beautiful mural has been painted on a Hawaiian Telcom fiber distribution hub box in Enchanted Lake, Kailua. You can spot the box on the corner of Keolu Drive and Akahai Street. The bird featured in the painting is the "Ae'o", the Hawaiian black-necked stilt endemic to the Ka'elepulu wetlands.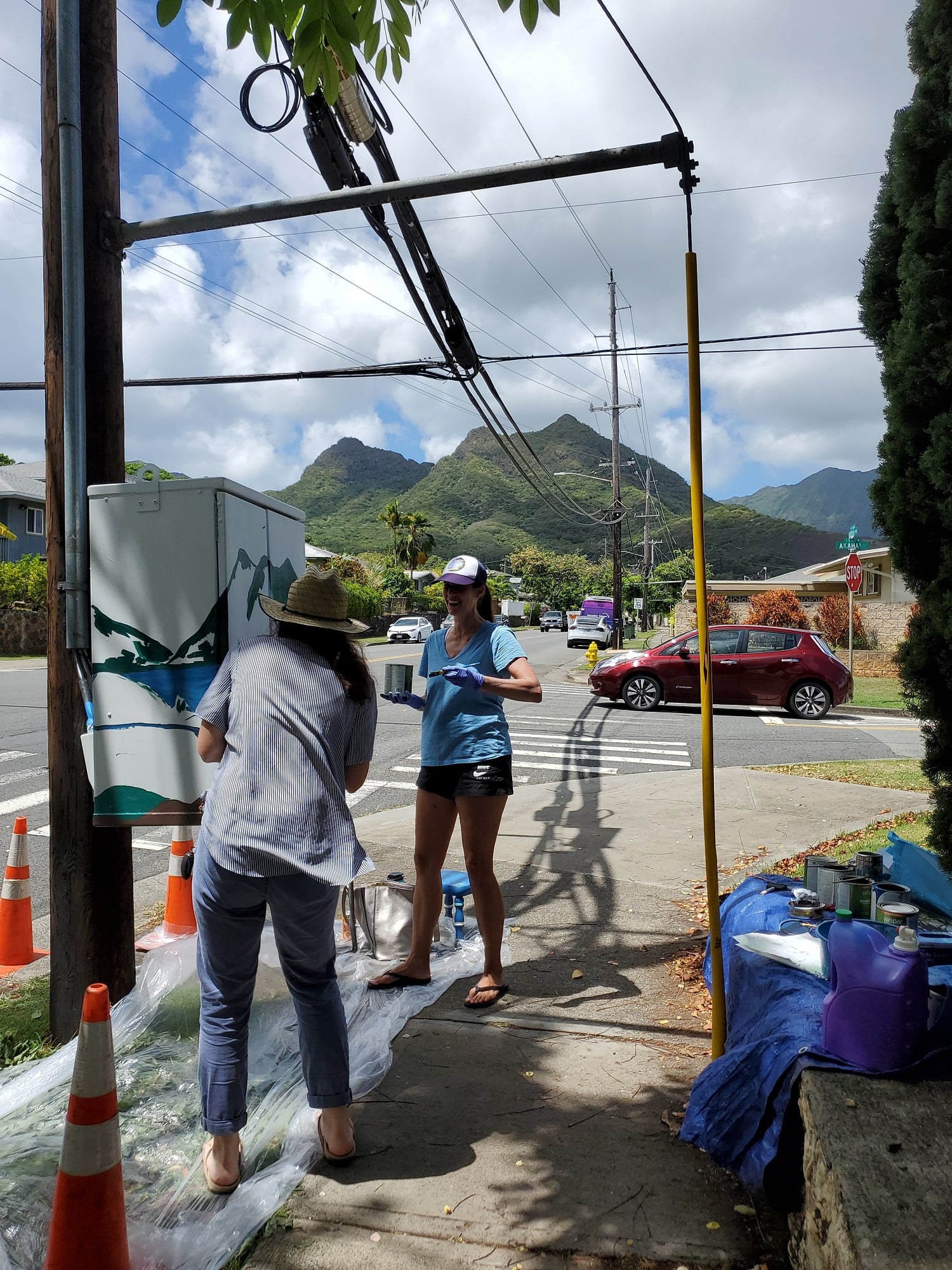 A special mahalo to Lowe's Iwilei for generously donating the paint, the Kailua Neighborhood Board and Ka'elepulu Wetland for their fantastic conservation work and photography that inspired Carrie's concept. See more information about Ka'elepulu Wetland on their website at
kaelepuluwetland.com.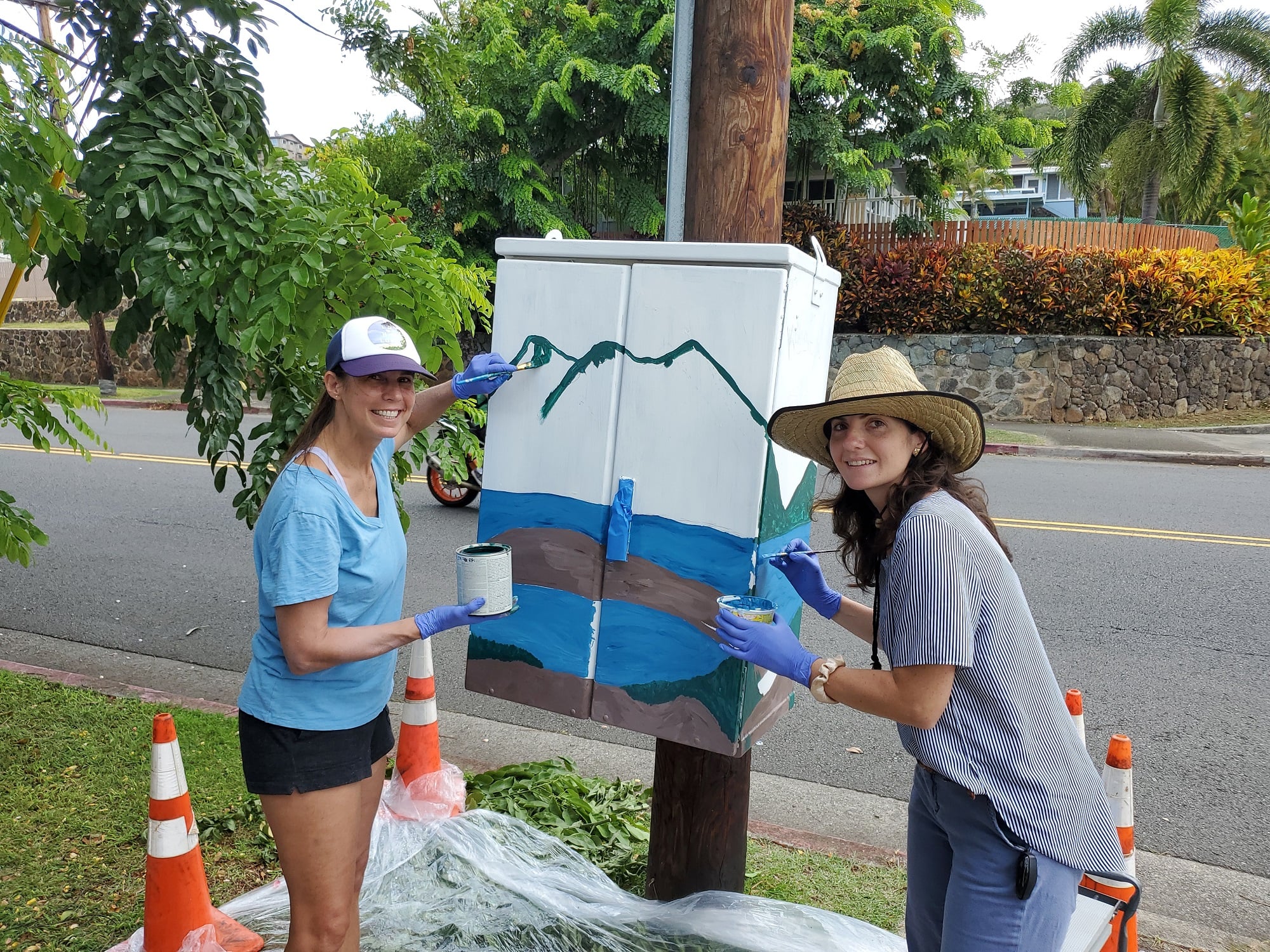 Share this article: