Safeguard your secrets from spooky scammers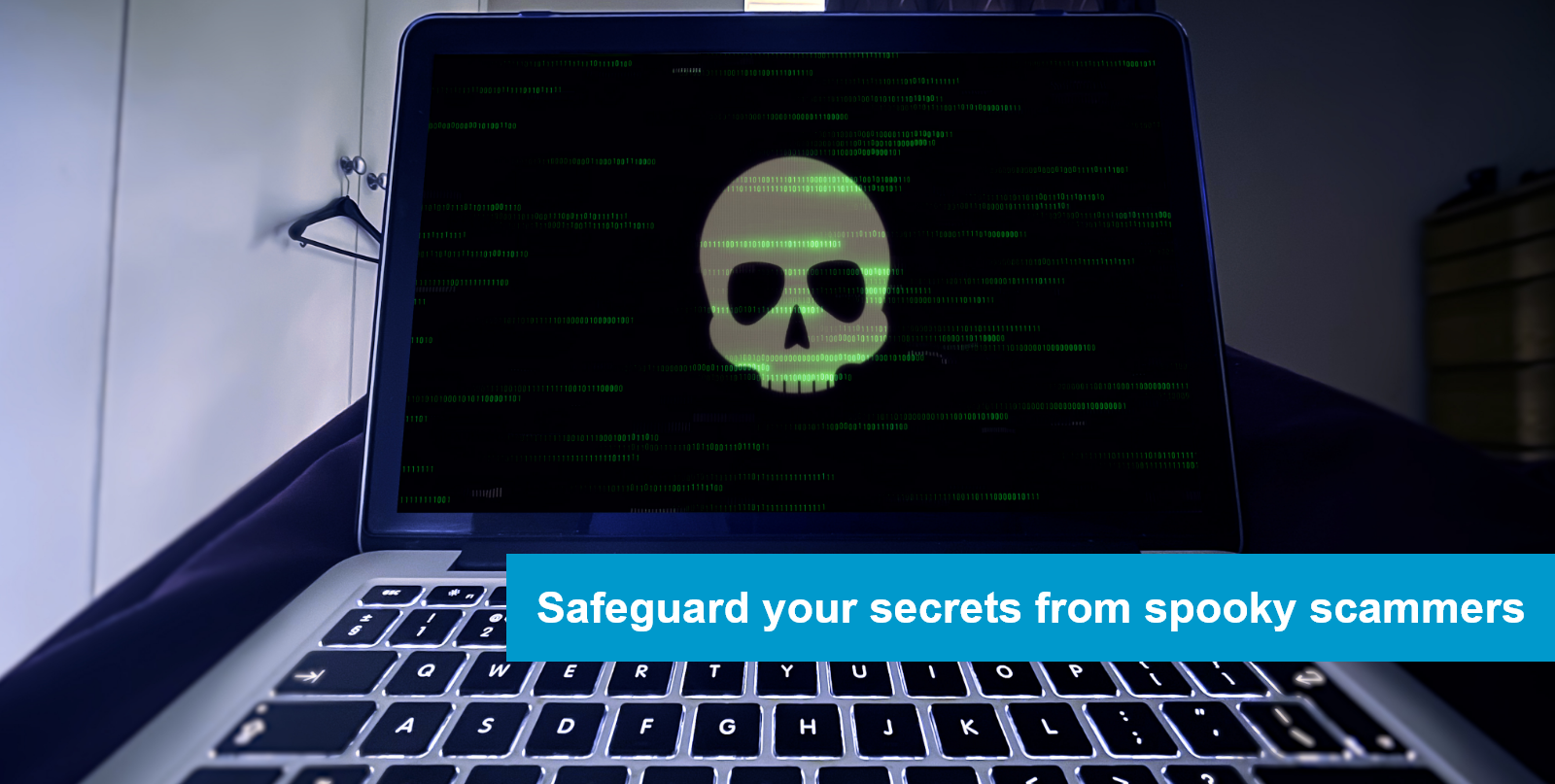 Tags: Cybersecurity, Technology
In the realm of cybersecurity, safeguarding your personal data is like warding off ghosts and goblins. Cybercriminals use deception to acquire sensitive information by tricking, lying and stealing from you.
Securing your data is not just about protecting information; it's also about ensuring your peace of mind and preserving your organization's well-being, both at work and within the sanctuary of your own crypt. Here are some security tips and tricks:
Haunt your digital trail
In a world where social media platforms and the internet are intrinsic to our everyday life, it is often difficult to avoid sharing personal information online. While having an online presence can be valuable, it often comes at the cost of your personal security. If you're curious about what information about you is available, Google your own name.
When you search your name on Google, you might be surprised at what information is publicly available. Information could be related to your phone number, email address, home address and relatives. Most of this information is gathered from what you post on social media platforms, while other details are collected by data brokers. Data brokers are companies that collect and sell your data for profit.
Beware wicked online schemes
Cybercriminals are creative and will leverage any information they can grasp to make their phishing attacks appear more legitimate.
Depending on what information is available, they can often disguise themselves as a trusted source, such as a close friend or a family relative with the hopes to trick you into providing sensitive information that can be used for monetary gain.
Or perhaps they'll create an email that looks like a package delivery notice with your home address, including a seemingly legitimate link that's malicious.
Protect yourself from being tricked
Be mindful of what you post online, as cybercriminals might exploit this information through social engineering tactics. Social engineering encompasses various methods designed to deceive people into divulging specific information or taking actions for malicious purposes.
Regularly assess your digital footprint.
Stay vigilant and exercise caution when you encounter any communication that appears suspicious or deviates from the usual.
Stay secure this Halloween season and keep your spooky secrets safe!
———
Alex Uehara is a security engineer at Hawaiian Telcom. Reach him at alex.uehara@hawaiiantel.com.
© Honolulu Star-Advertiser
Visit this article in the Star-Advertiser.
Share this article: