Hawaiian Telcom Invests $1.5 Million to Complete Fiber Ring in East Hawai'i - New Infrastructure Skyrockets Network Reliability of Backbone System to 99.999%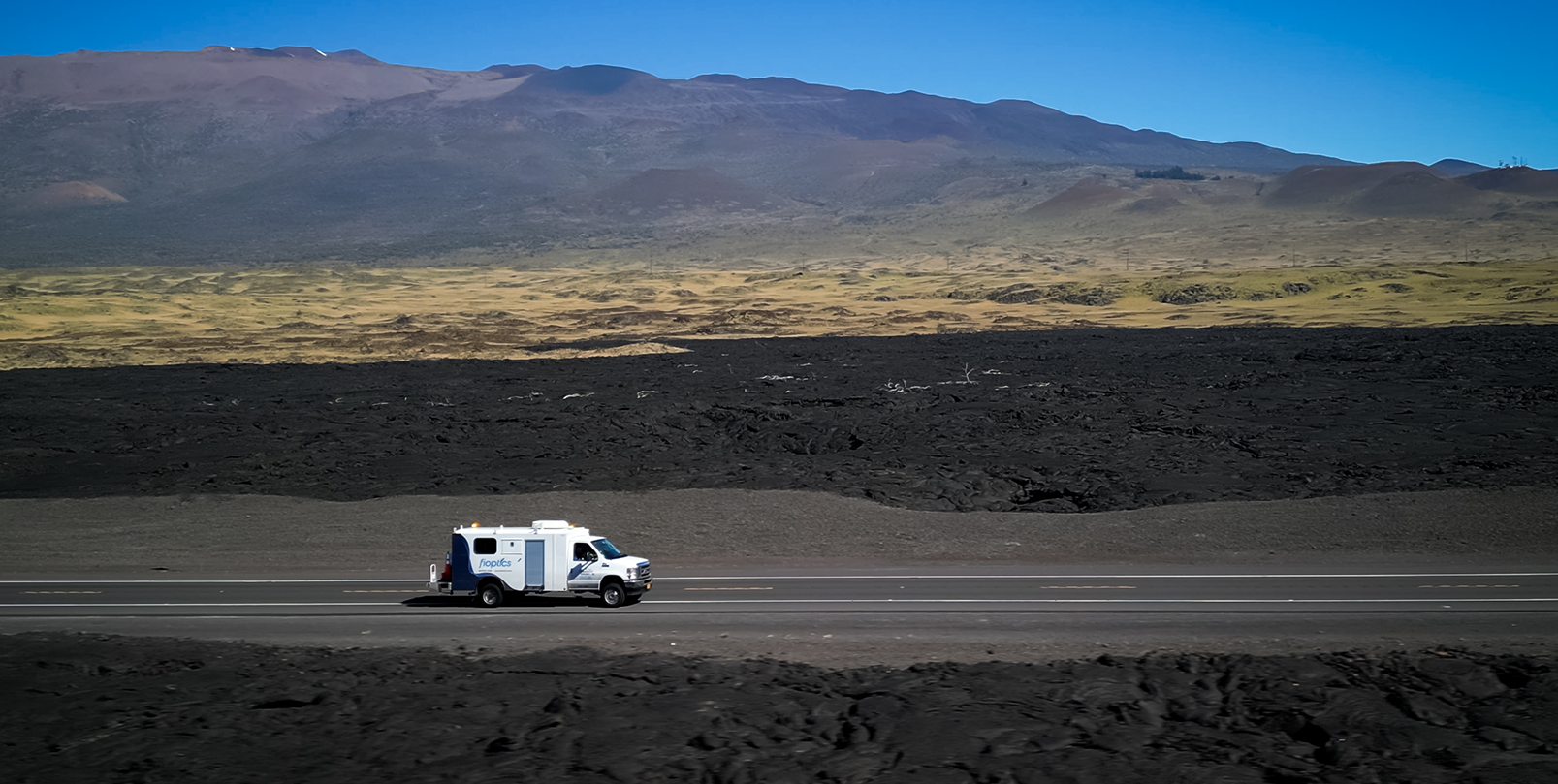 Tags: News
Hawaiian Telcom recently invested $1.5 million to complete a fiber ring in East Hawai'i that increases the reliability of the company's backbone system on Hawai'i Island.
Hawaiian Telcom crews closed an approximately 25-mile fiber gap between Volcano and Pahala, completing another ring in the company's network. Voice and data traffic can now be re-routed if a section of the fiber ring is damaged, minimizing potential service disruptions. The additional fiber also enhances the company's ability to expand broadband service to underserved communities in East Hawai'i.

"This completed fiber ring provides route diversity to more than half of Hawai'i Island, including the districts of Puna, Ka'u, South Kona, and Kailua-Kona," said Dan Masutomi, Director – Strategic Business Development for Hawaiian Telcom. "It skyrockets the network reliability of our backbone system to 99.999%."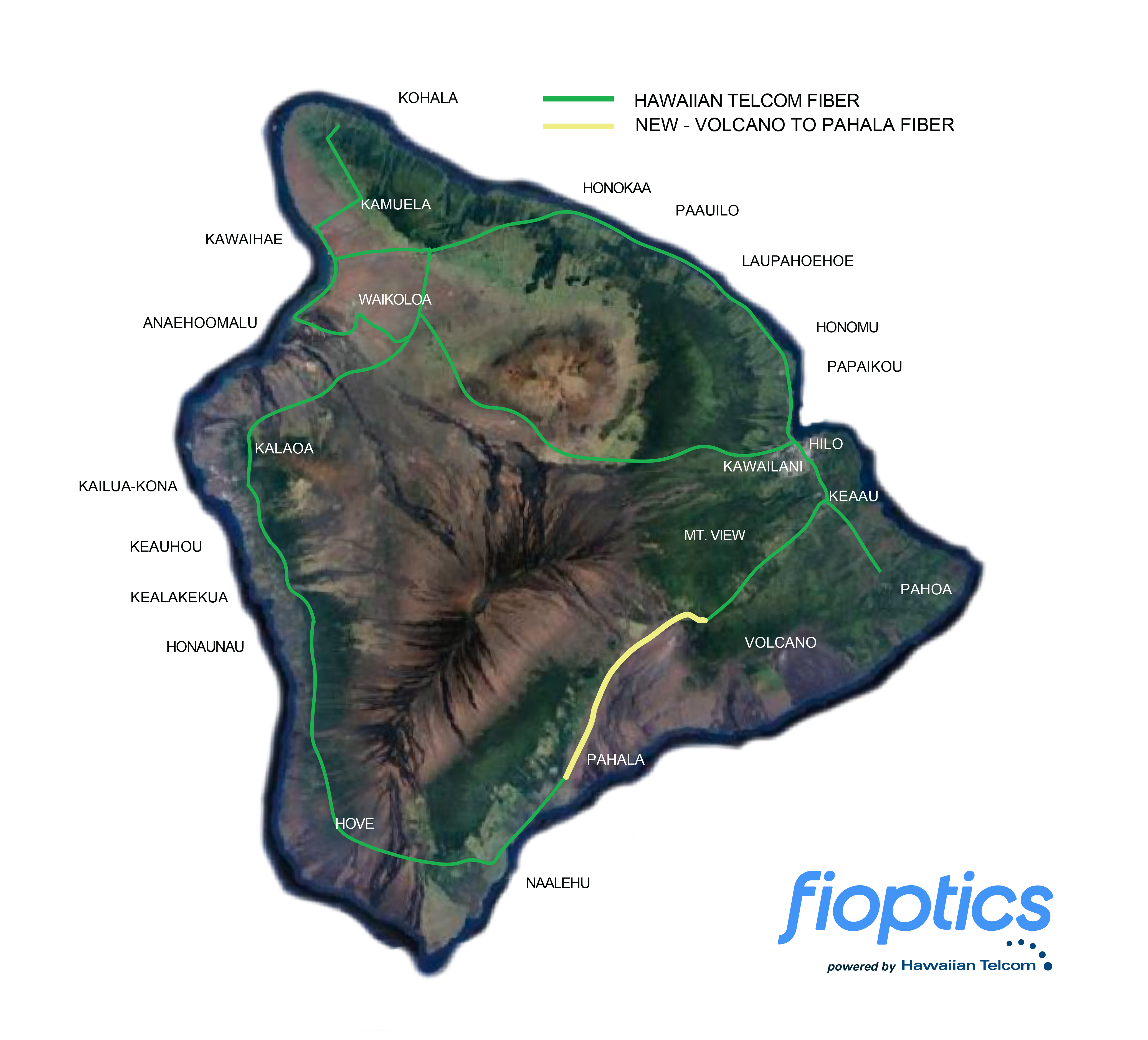 "In the event of a natural disaster such as the November - December 2022 Mauna Loa eruption that threatened our infrastructure, we can utilize this new fiber path to avoid or minimize service disruptions on Hawai'i Island," Masutomi added.
"Connectivity is essential in creating a sustainable Hawaiʻi Island, where our keiki and their keiki can thrive and succeed for generations," said Hawai'i County Mayor Mitch Roth. "We appreciate Hawaiian Telcom's investment, which will not just enhance the everyday lives of our valued residents and visitors but will also contribute to their health and safety during emergencies."
Closing the fiber ring was a costly endeavor, primarily due to the location of the gap which went through Hawai'i Volcanoes National Park. Environmental assessments and securing multiple permits, traffic control, tree trimming, and coordination with other entities were required.

Hawaiian Telcom is the only internet service provider in Hawai'i that has invested more than $1 billion over the last 10 years to expand and support its statewide network and serve its customers. Hawaiian Telcom is also the only provider that takes fiber optics all the way to homes and businesses. Approximately 268,000 homes and businesses in Hawai'i have access to Hawaiian Telcom's 100% fiber internet service Fioptics with the state's fastest upload speed of 500 megabits per second (Mbps) and ultra-fast one gigabit download speed. To check if your location qualifies for Fioptics, visit hawaiiantel.com/fioptics.
Share this article: