Watch Now: 2023 Business Cybersecurity Resolutions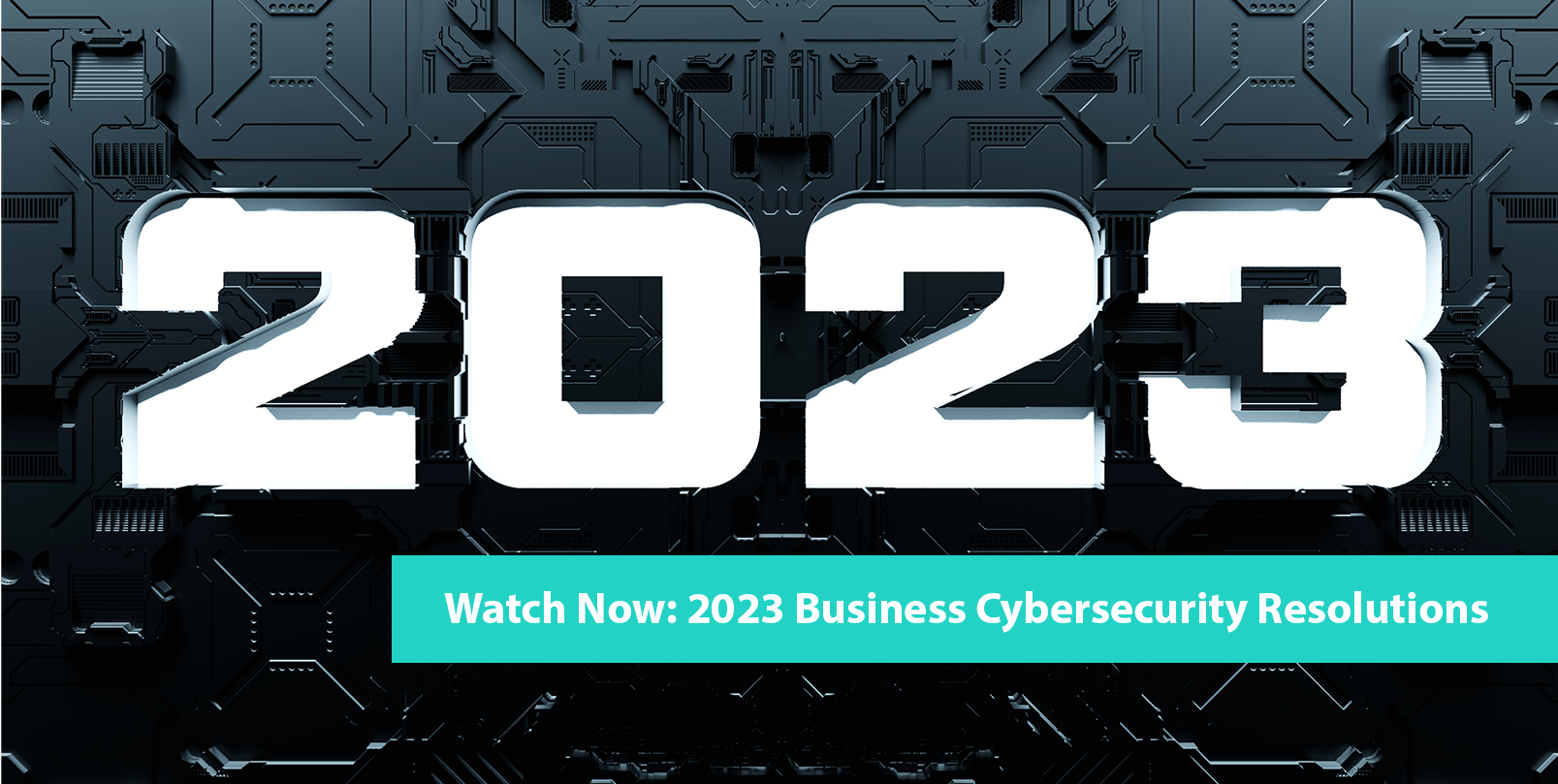 Tags: Events, Data Protection, Cybersecurity,
2022 saw explosive growth of new ransomware variants and in 2023 experts anticipate an increasing number of ransomware attacks with more destructive capabilities. During the latest Hawaiian Telcom University LIVE our experts discussed top cybersecurity resolutions that all businesses should adopt today.
To hear our experts talk about these and other cybersecurity tips watch this event recording below:
Submit comments or questions
to Michael Morales and Michael Taratko.
---
Top 5 Cybersecurity Resolutions
Your Business Needs to Adopt Today.
1. Assess Your Environment
The beginning of the year is a good time to look back and see what cybersecurity solutions you have in place. Many organizations have a variety of features to address certain compliance or regulatory needs. Chances are, some of them need to be adjusted, updated, or replaced.
2. Update Software and Patch Systems
One of the easiest and most cost-effective ways to make your environment more resilient is doing regular patching and configuration management. And, while many businesses are worried about the temporary downtime this process will cause, it is important to ask yourself whether you prefer a planned downtime now or an unplanned downtime later, if you fail to protect your business.
3. Revisit Your Backup and Recovery Plan.
When developing your plan, implement the widely adopted 3-2-1 backup strategy: have three copies of your data, two local copies onsite on different media, and then one copy off-site. While it is crucial to develop a strong backup and recovery plan, it is also important to revisit it on a regular basis, preferably every year.
4. Provide Cybersecurity Training for Employees
Your employees are your best assets, but they can also be your weakest link when it comes to cyber threats. Make sure to conduct regular training on how to prevent a social engineering attack. Having an Acceptable Use Policy (AUP) is a baseline for letting employees understand the limits of using their work machines and that they can be monitored.
5. Do Not Rely on Cyber Insurance
Cyber insurance should never be treated as a replacement for good security. Even before you qualify for a premium, you need to prove that you have implemented all the required cybersecurity measures for your business.
---
Hawaiian Telcom has been helping many customers improve their cybersecurity posture. Solutions like Email Security, Endpoint Protection, or Managed IT, can greatly lessen the risk of a cyber attack.
If you have a question about cybersecurity, contact our experts at 808-777-6027 or visit our website for more information.
Share this article: