Digital Presence Guide for Small Businesses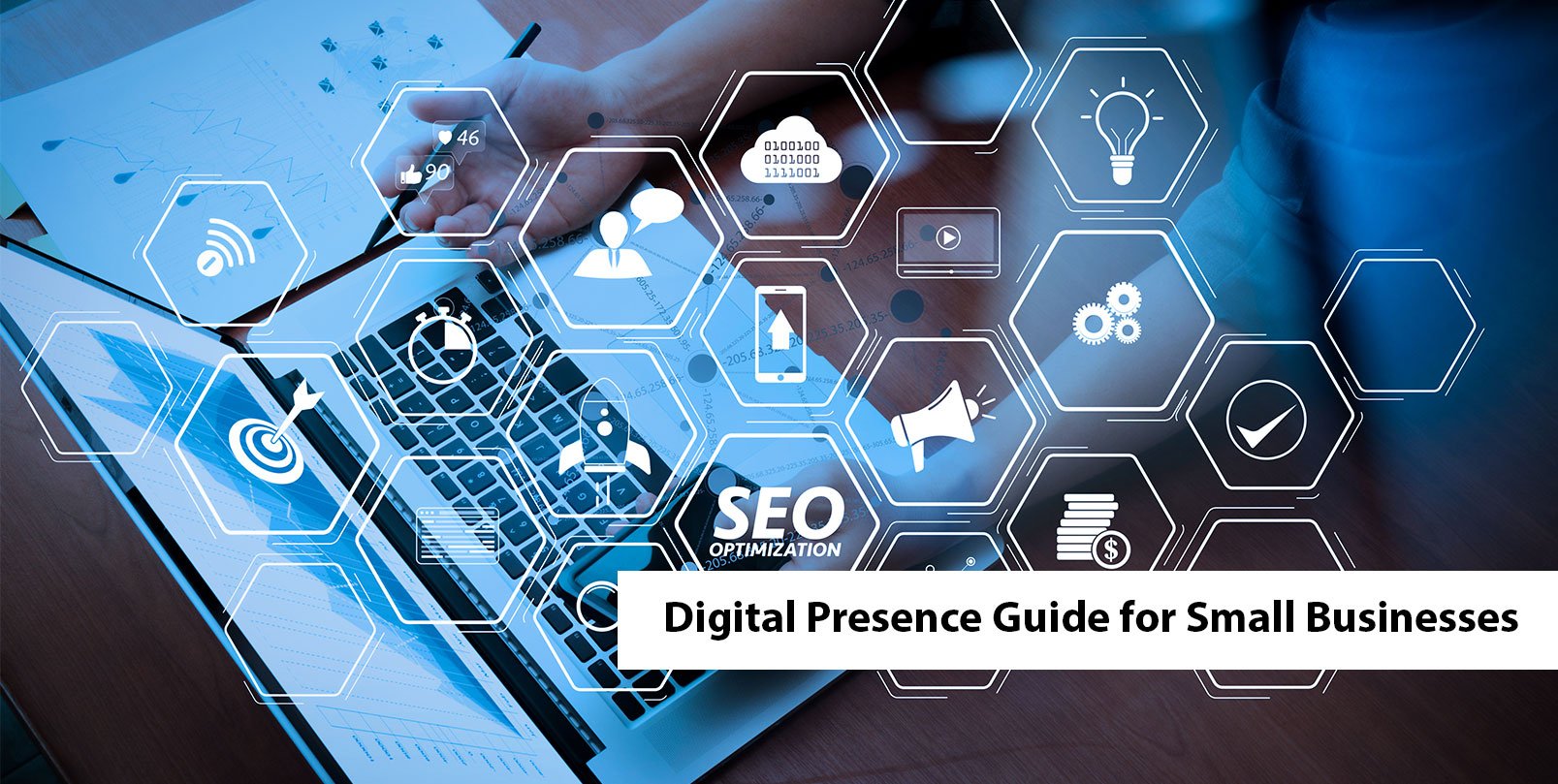 Tags: Business Solutions
If you are part of a business that has survived this far through the pandemic, congratulations! You are likely well-aware of the importance of maintaining a digital presence. If you're thinking about developing your new business' digital presence, this article is also for you.
Lockdowns and new health restrictions have proven to us that most businesses can no longer solely rely on brick-and-mortar locations alone. Though public health restrictions have eased in the past few months, people are still advised to be cautious despite reopening efforts. Likewise, businesses should remain vigilant and take this opportunity to examine their digital presence.
What is a 'Digital Presence'?
'Digital', 'online', or 'web presence', are all blanket terms for the same thing: content on the internet that is related to your business. This content is divided into two broad categories: content you control, such as your platforms and advertisements, and content you don't control, like reviews.
Balancing Resources with Needs
When building or re-evaluating your digital presence, it's important to consider the scope of your efforts. A great first question to ask is: which and how many resources, can your business dedicate towards meeting your digital presence needs and goals? Think of this guiding question as a scale on which you want to balance budgeted resources with needs.
If your business is looking to expand your digital presence to support a website, e-commerce, or video content, make sure your internet service can handle the added strain. For media-heavy applications, fast upload speeds can make a difference when it comes to uploading large files.
It's also important not to spread your efforts too thin and risk compromising your ability to manage your digital presence effectively. For example, a business' digital presence may be hurt by neglecting public feedback if it has too many platforms to manage.
Choosing Digital Platforms
Which digital platforms should your business be established on?
This question can be extremely daunting to answer, even when you break it down to focus on different channels. Questions like "How do you know whether or not your business needs its own website?" or "Are you established on enough social media platforms?" are often hard to quantify without substantial data or experience. An easy workaround is to do research on your competitors. Similar businesses can be a rich source of inspiration! Your business' competition will offer you a wealth of best practices in your industry, serving as a compass to help answer the above questions.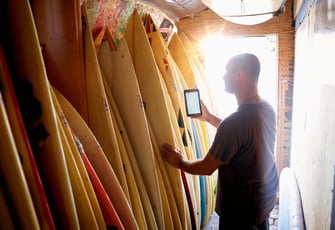 Once you've identified your resources and needs, remember that focusing on quality over quantity is key in maintaining a strong digital presence. When selecting platforms, be sure you understand their role in your business by writing out their purpose in your business plan. At least one of those platforms should serve as a hub for your content.
For your core platform, select one that's preferred by your business' target audience. Full websites need more investment and maintenance but are a must-have if your business has the means to run one. Otherwise, social media platforms like Facebook and Instagram also have tools to create effective pages for your business.
Platforms such as Google and Yelp are incredibly important, as the public can create reviews for unclaimed business profiles and are typically prioritized in web search results. Once you claim your business profile, keeping your address, business hours, links, and contact information updated will help potential customers find you easily.
Here's a brief overview of several popular platforms:
Search Engine Optimization
You can have an amazing website and social media presence but if people have a tough time finding you online, all your digital presence efforts are for naught. Search Engine Optimization (SEO) simply means making sure your digital platforms are easy to find on the internet. To test your brand and location results, try searching for 'your business name', and '[your business type, e.g., cafe] near me' as keywords. Here are several tips to further enhance your visibility:
Ensure your brand and account names are unique to avoid losing web traffic
Register your business with a few popular business directories in your area
For small businesses that rely on physical traffic to a brick-and-mortar location, make sure to highlight your location on your sites and tag your location in content
Content Strategy



How can you manage content within your control to drive engagement?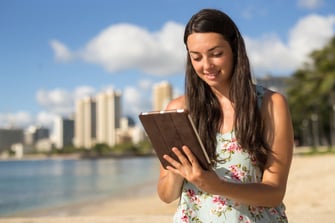 Once again, researching a combination of your competitors, successful local businesses, and industry leaders can offer rich insights for your content creation.
Develop a strong, appealing brand by keeping a consistent theme and gentle repetition of well-designed brand components in your content

Identify current trends and post relevant content – consumers have become increasingly attentive to businesses' social responsibility in the past decade

Create a content calendar: a document to track and organize your content rollout
Why and how should you manage content outside of your control?
Content outside of your control, specifically reviews, create the first, critical impression on potential customers who search for your business online. A 2020 study found that 79% of consumers trusted online reviews as much as recommendations from friends or family and influenced 90% of respondents' likelihood of becoming a customer or not.
Create a plan on how to respond to diverse types of customer sentiments

Create a few template responses to save time, and tailor them to be more genuine toward each sentiment
Updates & Improvements
The digital world is fast paced. Be sure to budget time to keep your platforms up-to-date, and to dig into those successes and areas for improvement. Feedback loops provide a fantastic way to do this. Set a few S.M.A.R.T. goals, making sure that those items are Specific, Measurable, Attainable, Realistic and Time-Related. To measure progress towards those goals, develop key performance indicators (KPIs) based on what metrics you can track from your platforms. There are tons of resources on KPIs on the internet. Using information from your KPIs, make data-driven decisions to guide improvements for your digital presence.
Share this article: